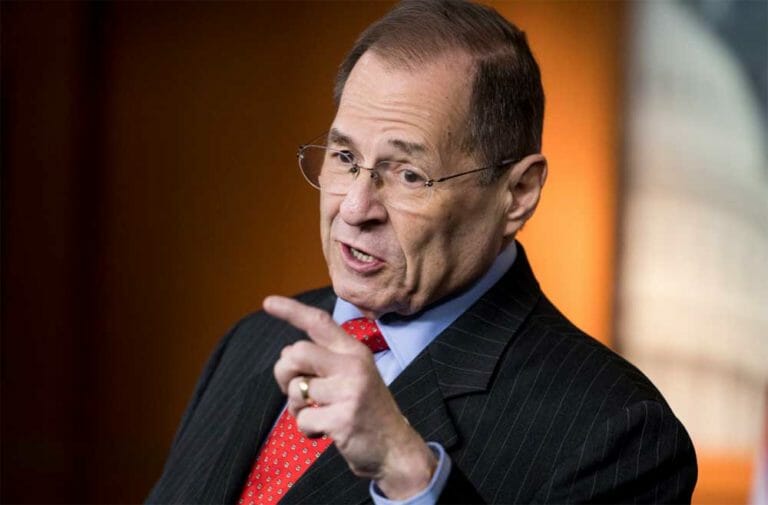 Washington, D.C. – -(AmmoLand.com)- You can't say that there was no warning. Last year, Ammoland discussed how our rights would be at risk with Jerrold Nadler as Chairman of the House Judiciary Committee. At the time, I noted, "In terms of his voting record, Nadler is just as bad as Charles Schumer and Dianne Feinstein. There is one major difference – he has just been much more low-key, and as a result, he is under the radar."
Well, Nadler is no longer under the radar, folks. Furthermore, he's left no doubt that he is just as bad as Feinstein. Oh, he doesn't have a "Mr. and Mrs. America" moment, but according to Cybercast News Service, he has embraced Australia as an example when it comes to firearms ownership. Which, for all intents and purposes, means he wants to confiscate your modern sporting rifles, your modern multi-purpose shotguns, and even your old pump-action shotguns that were handed down from your parents or other relatives.
But Australia-style goes beyond that. One has to show a "genuine purpose" to own a gun. And as is the case with the so-called discretionary-issue states (really no-issue states as a general rule), self-defense is often not considered a good reason to have a gun. Australia is the "needs-based" licensing system of Sarah Brady's dreams. Oh, and you can forget concealed carry of any stripe, either. If self-defense is no longer a valid reason to own a gun… they why would they even think about letting you carry one?
And here is something that should wake a lot of people up: Jerrold Nadler thinks he can eventually pull it off. He's thinking long-term, and he has a plan to get there. He knows that the current situation won't let him get that Australia-type legislative package, but he can lay the groundwork to get it. In this, he has a far better grasp of strategy and tactics than many of those who deride the NRA as "Negotiating Rights Away" or who label Second Amendment supporters trying to effectively counter Nadler's extreme anti-Second Amendment agenda as "Fudds."
There were tons of close races for House seats this year… races that almost uniformly tipped against the most viable pro-Second Amendment candidates. How many of those who denounced the NRA or other Second Amendment supporters for insufficient purity empowered Nadler either through votes for third-party candidates or by sitting out the midterms? They didn't defend the Second Amendment, they helped Bloomberg by putting Nadler in a position where he could go on offense.
But that offense is really not the big prize. Legislative and political battles are really holding actions for two to four years. The Supreme Court, while important, gives a longer respite of about two or three decades. The real battle is an ongoing one for the hearts and minds of our fellow Americans.
We won't ever get Nadler, Chuck Schumer, or Dianne Feinstein to give up efforts to take away our rights over shootings we never committed. But that isn't what we need to do. We can and must focus our efforts on convincing our fellow Americans that those anti-Second Amendment extremists are in the wrong to punish millions of law-abiding citizens who either wish to exercise their Second Amendment rights responsibly or who actually do exercise those rights for the actions of criminals and madmen.
This is a battle that cannot be won or lost with just a few pronouncements about the Second Amendment. No, this is an ongoing fight, and the right strategy and tactics, including coming across in the right way, will give us a better chance of having a more favorable political climate to win those hearts and minds.
---
About Harold Hutchison
Writer Harold Hutchison has more than a dozen years of experience covering military affairs, international events, U.S. politics and Second Amendment issues. Harold was consulting senior editor at Soldier of Fortune magazine and is the author of the novel Strike Group Reagan. He has also written for the Daily Caller, National Review, Patriot Post, Strategypage.com, and other national websites.