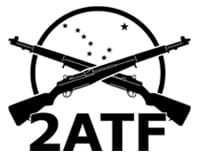 Anchorage, AK –-(Ammoland.com)- When El Paso County, Colorado Sheriff Terry Maketa spoke to Breitbart News on September 4 2013, he said "constituents should be able to fire representatives who ignore constituents."  READ MORE HERE
Food For Thought
Most of you are aware of the recall election in Colorado to remove two anti-gun state legislators.
Some of our supporters have mentioned they are receiving emails from organizations soliciting funds to fight the recall of the anti-gun Colorado legislators.
The common denominator for the individuals receiving the solicitations is each one has emailed Alaska Senator Mark Begich.
Two of our subscribers that said they didn't receive the solicitations also said they had called Begich's office but never emailed him. It appears Senator Begich professes to be pro-gun while aiding the anti-gun side.
Obama's Second Term War On The Second Amendment
American essayist and civil rights leader James A. Baldwin once quipped, "The most dangerous creation of any society is the man who has nothing to lose."
This poignant reflection of a man in the forefront what appeared at the time to be a seemingly impossible movement for racial equality, once may have served as a warning to the government that it should fear the people it oppresses. Today, however, Baldwin's statement serves as a warning to citizens that the real object of their fear should be politicians no longer facing the risk of reelection.  READ MORE HERE
These 2 sentences sum up government views and ideology:
1)     The government tells us

NOT

TO JUDGE ALL MUSLIMS because of a FEW lunatics.
2)     Then government tells us

to

 JUDGE ALL GUN OWNERS because of a FEW lunatics.
About:
The mission of The Anchorage Second Amendment Task Force is to provide Alaskans with the knowledge of the meaning and true purpose of the second amendment to the U.S. Constitution, with which they may conduct themselves as responsible citizens of our republic. Visit: www.anchorage2atf.com
The post Colorado Sheriff: Voters 'Should Be Able To Fire Representatives' Who Ignore Them appeared first on AmmoLand.com.