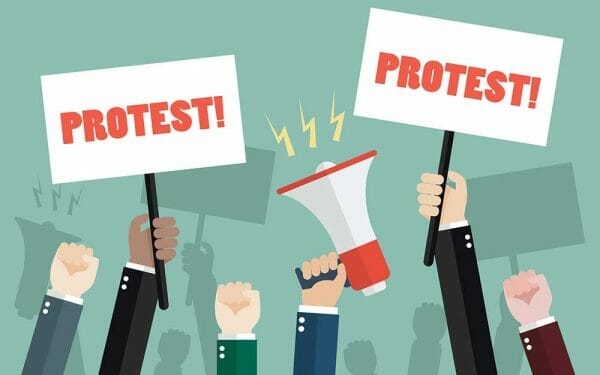 JOHNSTOWN, Col. – -(AmmoLand.com)- Rally for our Rights executive director, Lesley Hollywood, issued the following statement in response to passage of HB19-1177 "Red Flag" Emergency Risk Protection Orders.
Gun rights advocates across Colorado are extremely disappointed in the hyper-partisan passage of HB19-1177 by a single vote. This bill was opposed by every Republican in the legislature, as well as three Democrats.
It had opposition from thousands of citizens statewide, dozens of sheriffs, city councils, city police chiefs, and even Denver and Aurora Police Unions. It is blatantly unconstitutional and dangerous legislation.
"How privileged are those lawmakers to pass law they will never have to enforce, while those who will have to enforce it are saying NO.

When this bill was introduced, we were told it was about mental health. Then later we were told it was, in fact, not about mental health. We were told it was about suicide prevention, but again sponsors later admitted it wasn't about preventing suicide. Then we were told it was a tool for law enforcement, yet dozens of sheriffs, police chiefs, and even the Denver and Aurora Police Unions said they believe it is dangerous policy and they don't want it. So what is this law really about? What did Democrats in the legislature just pass?

Rally for our Rights will be asking Governor Polis to veto this poorly written and unconstitutional bill when it lands on his desk, and will be supporting any legal push back against both the law itself, as well as the lawmakers who voted for it."
Rally for our Rights was founded in early 2018 and has quickly become Colorado's most active gun rights advocacy organization, with a focus on frontline activism and community outreach. More information can be found at www.rallyforourrights.com.
You can stay informed about other legislative happenings as well as alerts by connecting with us on social media and subscribing to our email list.
---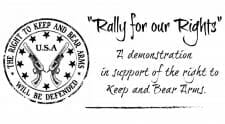 About Rally for our Rights
Rally for our Rights is a non-partisan grassroots organization dedicated to defending and preserving the gun rights of all Amercians through frontline activism, tenacious political action, and community outreach. www.rallyforourrights.com