Commissioners said they will continue to meet with public landowners in lead-up to final vote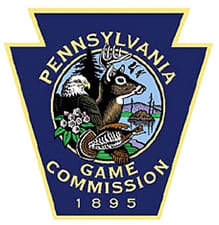 Pennsylvania  -(Ammoland.com)- The Pennsylvania Board of Game Commissioners today gave preliminary approval to a proposal to make changes to the Deer Management Assistance Program, commonly known as DMAP.
In casting their votes, commissioners said they will continue to work with the public landowners that would be affected by the proposal, and that the proposal might be amended before final approval.
DMAP provides private and public landowners an additional tool to meet deer-management goals on their properties through hunting. Landowners who apply may receive a number of DMAP permits they then can issue to antlerless-deer hunters for use during open deer seasons. The number of permits a landowner receives often is based on a formula of one permit per 50 acres, and the allocation may be increased due to heavy deer impact.
The proposal that was tabled would have limited the size of DMAP units on public parcels to 15,000 acres, and would have required DMAP coupons for public parcels be allocated based upon current conditions relative to goals and objectives outlined in an approved management plan.
Commissioners noted that DMAP was designed specifically as a tool to deal with localized deer-impact issues rather than issues across a broader landscape, and added that hunters have expressed concerns DMAP might have too great an impact on deer herds, especially on state-owned lands. 
By limiting the size of DMAP units on public lands, deer can be managed at a more distinct local level, the commissioners have noted.
Commissioners said they will continue to discuss potential changes to DMAP with the state Department of Conservation and Natural Resources and other public landowners, and they will take those discussions and additional public comments into consideration in casting their final vote.
The post Changes to Pennsylvania DMAP Gain Premilinary Approval appeared first on AmmoLand.com.