BIGGER & BETTER THAN EVER – OVER $10,000 IN GUNS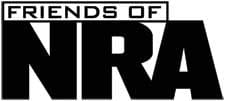 California –-(Ammoland.com)- Just 4 weeks until California Friends of NRA's annual Gun-O-Rama! Firearm prizes include Diamondback, FMK, Henry, Kel-Tec, Kimber, Rock Island, Savage, S&W, Springfield, Walther and more, including exclusive NRA logo editions.
Check out our online special ending September 30 for a bonus entry to win a Kimber Custom II .45ACP. Tell you friends!
Games/Raffles are $5-$10-$20
Free Gifts for Every Player
Sunday, October 11, 2pm – Inside the Boat Showroom
Bass Pro Shops
7777 Victoria Gardens Lane
Rancho Cucamonga
Plenty of parking and restrooms, an on-site restaurant and bar, and lots to see and do. Join us for fun, you might win a gun!
Gun-O-Rama is a fundraiser of the NRA Foundation. Net proceeds support shooting sports programs. All firearm laws apply. Winners are responsible for DROS fees. Thank you to Bass Pro Shops for providing the event space.
Raffles are registered with the California Office of the Attorney General. All firearm laws apply.
The post California Friends of NRA Announces Gun-O-Rama Fundraiser appeared first on AmmoLand.com.