Budweiser to Sponsor SHOT Show Press Room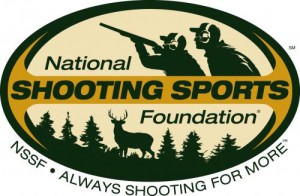 NEWTOWN, Conn –-(Ammoland.com)- Budweiser and the National Shooting Sports Foundation have announced a new two-year agreement that will make Budweiser the official sponsor of the SHOT Show press room.
The agreement provides Budweiser with space in the press room to demonstrate its support for hunting and shooting and its Conservationist of the Year Award.
The press room serves as the communications hub for the Shooting, Hunting and Outdoor Trade (SHOT) Show, which attracts more than 1,700 members of the media—the largest gathering of outdoor press in the world.
"The Budweiser brand and Anheuser-Busch have a long history of supporting and giving to organizations that are actively making a difference to conserve and protect the environment and the shooting sports," said Bob Fishbeck, senior Budweiser manager.
"For more than a decade, we've been proud to partner with the NSSF to develop shooting safety programs while promoting ethics in and around the field."
Budweiser will be a familiar presence at the show, where it has sponsored many NSSF and SHOT Show-related events over the years.
"Budweiser has long been a good friend to our industry and hunters and shooters across America and a champion of wildlife conservation," said Chris Dolnack, NSSF's senior vice president and chief marketing officer. "Budweiser belongs at the SHOT Show. We're thrilled they will again be sponsoring the press room."
For more information about Budweiser's support of conservation and the environment, visit www.budweiser.com.
About NSSF The National Shooting Sports Foundation is the trade association for the firearms industry. Its mission is to promote, protect and preserve hunting and the shooting sports. Formed in 1961, NSSF has a membership of more than 6,000 manufacturers, distributors, firearms retailers, shooting ranges, sportsmen's organizations and publishers. For more information, log on to www.nssf.org.
The post Budweiser to Sponsor SHOT Show Press Room appeared first on AmmoLand.com.