U.S.A. –-(Ammoland.com)- For several decades, a few black scholars have been suggesting that the vision held by many black Americans is entirely wrong. Dr. Shelby Steele, a scholar at Stanford University's Hoover Institution, said: "Instead of admitting that racism has declined, we (blacks) argue all the harder that it is still alive and more insidious than ever. We hold race up to shield us from what we do not want to see in ourselves."
Dr. John McWhorter, professor of English and comparative literature at Columbia University, lamented that "victimology, separatism, and anti-intellectualism underlie the general black community's response to all race-related issues," adding that "these three thought patterns impede black advancement much more than racism; and dysfunctional inner cities, corporate glass ceilings, and black educational underachievement will persist until such thinking disappears."

In the 1990s, Harvard professor Orlando Patterson wrote, "America, while still flawed in its race relations … is now the least racist white-majority society in the world; has a better record of legal protection of minorities than any other society, white or black; (and) offers more opportunities to a greater number of black persons than any other society, including all those of Africa."

During an interview in December with The Daily Caller, Steele said the anti-Americanism that started during the 1960s and has become mainstream and visible in the black community is "heartbreaking and sad." That anti-Americanism that so dominates the American black identity has been "ruinous to black America, where we are worse off than we were under segregation by almost every socio-economic measure."
Some people might challenge Steele's assertion that in many measures blacks are worse off than during segregation. How about some numbers? As late as 1950, female-headed households were only 18 percent of the black population. Today 70 percent of black children are raised in single-parent households. In the late 1800s, there were only slight differences between the black family structure and those of other ethnic groups. In New York City in 1925, for example, 85 percent of kin-related black households were two-parent households. According to the 1938 Encyclopaedia of the Social Sciences, that year 11 percent of black children were born to unwed mothers. Today about 75 percent of black children are born to unwed mothers. From 1890 to 1940, a slightly higher percentage of black adults had married than white adults. Today about twice as many blacks have never married as whites. The bottom line is that the black family was stronger the first 100 years after slavery than during what will be the second 100 years.
---
About Walter E.Williams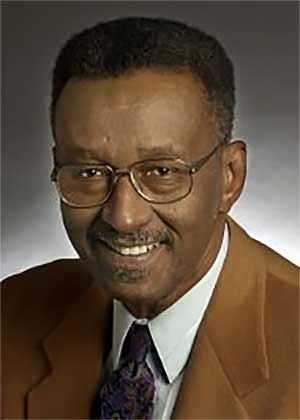 Walter E. Williams is a professor of economics at George Mason University. Williams is also the author of several books. Among these are The State Against Blacks, later made into a television documentary, America: A Minority Viewpoint, All It Takes Is Guts, South Africa's War Against Capitalism, More Liberty Means Less Government, Liberty Versus The Tyranny of Socialism, and recently his autobiography, Up From The Projects.
The post Blind to Real Problems appeared first on AmmoLand.com.