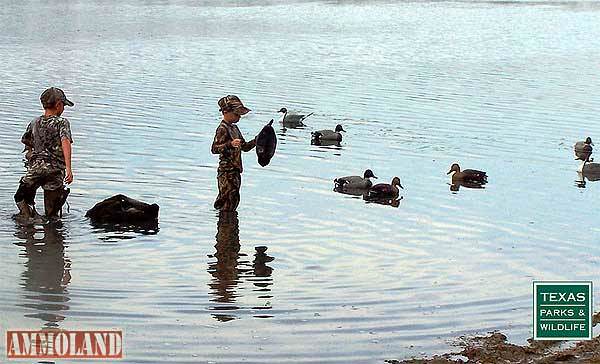 Washington – -(Ammoland.com)- Recently, House Committee on Natural Resources Chairman Rob Bishop (R-Utah) and U.S. Rep. Jack Bergman (R-Mich.) introduced H.R. 6013, the Migratory Bird Framework and Hunting Opportunities for Veterans Act, which provides certainty for duck hunters by formally naming January 31 of each year as the closing date for the federal duck season framework in the Pacific, Central, Mississippi, and Atlantic flyways. The bill also extends the duck hunting season for veterans and youth for one extra weekend.
A legislative hearing on the bill is scheduled for Tuesday, July 17th, 2018, at 10 AM EST and can be watched via live-stream on the Committee website.
Natural Resources Chairman Rob Bishop (R-Utah)

"The rules and regulations impacting hunting seasons should be concise and give states flexibility to manage their wildlife resources. This bill will allow states to more effectively manage their waterfowl hunting season, bolster our nation's conservation efforts, and give hunters more opportunity to enjoy their days chasing our abundant duck and geese populations. The North American model of conservation is a true success story for both the wildlife and the conservationist and it's up to us to continue to celebrate this fact by providing more flexibility to wildlife management regulations. I look forward to working with my colleagues and stakeholders in shepherding this bill through the Committee," Chairman Bishop stated.

"Michigan's First District is home to some of the best outdoor recreation in the country. Game hunting is a time-honored tradition throughout the state of Michigan and especially northern Michigan and the Upper Peninsula. I'm proud to join Chairman Bishop in supporting legislation that provides more access for our outdoorsmen and women across the country and continues a proud tradition throughout our state. Additionally, as both a veteran and a grandfather, I wholeheartedly support providing our youth, active duty military, and veterans with the opportunity for extended duck hunting days. It's critically important to ensure future generations are exposed to outdoor recreation and enduring traditions of northern Michigan and the Upper Peninsula," Rep. Bergman said.

According to a committee spokeswoman, "there is a Senate companion to our bill (S. 2942, Sen. Hyde-Smith of Miss.) which is noteworthy because we often see good policy, commonsense bills introduced in the House, go through the process, and remain under gridlock in the Senate. With there being companion legislation for this in both Chambers, it does give this bill a greater chance of getting to the president's desk in a timely manner and being signed into law."
Click here for bill text.
Background:
The U.S. Fish and Wildlife Service (FWS) oversees the hunting season for migratory birds and implements other regulations related to activities including duck hunting. FWS coordinates with states and the four Flyway Councils to ensure a smooth implementation, with giving States the autonomy to establish their hunting seasons within the federal framework. Currently, the FWS closing date for federal duck hunting season is the "last Sunday in January," which could fall any time between January 25th and January 31st, depending on the year. This bill creates uncertainty for hunters and potentially hinders outdoor recreation in our country.
To remedy the situation, H.R. 6013 will make January 31st of each year the official end of duck hunting season. The bill will not force states to change their hunting season end-date; it merely grants states the flexibility to create a fixed date to conclude duck hunting season if they choose to do so.