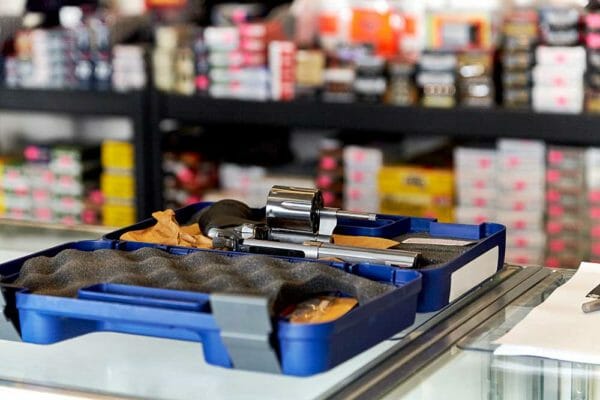 U.S.A. –-(AmmoLand.com)- Legislation being considered by North Carolina's lawmakers would end the state's Jim Crow era pistol purchase permit requirement.
Senate Bill 40, if signed into law, will allow North Carolinians to further exercise their Second Amendment rights and purchase a handgun without first needing a purchase permit issued by the sheriff. Once the purchase permit system is repealed, background checks will be done at the time and point of sale rather than up to five years prior.
Grass Roots North Carolina (GRNC), an all-volunteer, nonprofit organization that advocates for Second Amendment protections, has been working with lawmakers to make this legislation possible.
The right to self-defense is a fundamental civil right. Under the pistol purchase permit system, a sheriff may deny an application by invoking a subjective 'good moral character' requirement which has been used even in recent years to deny minorities their rights. GRNC has had to file three lawsuits over unlawful attempts by certain urban sheriffs to obstruct the issuance of permits. We have seen examples of how the current system can be abused by those in positions of authority, and it's time we repeal the mechanisms that have allowed some to infringe upon the rights of North Carolinians," said GRNC President Paul Valone.
Under the present system, sheriffs issue permits which are untraceable slips of paper good for up to five years. Because the permits allow handgun buyers to circumnavigate the computerized National Instant Background Check System, it is possible for someone to get a permit, commit a disqualifying crime, and then use the permit to bypass a background check. Repealing the system will result in background checks being done at the time of sale.
---
About Grass Roots North Carolina
Founded in 1994, Grass Roots North Carolina is an all-volunteer 501(c)(4) nonprofit organization dedicated to preserving individual liberties guaranteed by the U.S. Constitution and Bill of Rights with emphasis on the Second Amendment right to keep and bear arms.