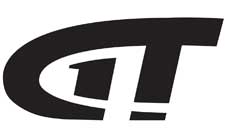 Mandeville, LA -(AmmoLand.com)- This week, GUNTALK follows trainer Chris Cerino and his family as they attend the Bianchi Cup National Championship, an action pistol competition drawing top shooters from around the world to Columbia, Missouri every May.
This one-time invitation only tournament is now a place where professionals, amateurs, and their families come to compete. Currently in its 37th year, the Bianchi Cup is considered one of the most difficult and prestigious shooting competitions today. Experience the camaraderie and competition of the Bianchi Cup, (http://bianchicup.nra.org/), as top-shot families battle it out for bragging rights not only within their field, but within their family.
Catch it on Sportsman Channel, and watch it again on GUNTALK's YouTube Channel!
About GUNTALK:
GUNTALK airs on Sportsman Channel on Mondays at 10:00 PM Eastern, Tuesdays at 1:00 AM ET, Tuesdays at 9:00 AM ET, and Thursdays at 1:30 PM ET. Sportsman Channel can be found on DirectTV Ch. 605, DISH Network Ch. 395, AT&T U-Verse Ch. 642, and on your local cable provider. Watch show segments, get the latest news, and more, at https://www.youtube.com/guntalktv, http://www.guntalktelevision.com and http://www.guntalk.tv.
Find out more at www.thesportsmanchannel.com, and check your local listings for additional channel information.
The post Bianchi Cup – A Family Affair – Next Week on GUNTALK appeared first on AmmoLand.com.