Benelli Super Vinci Shotgun The Evolution Of The Revolution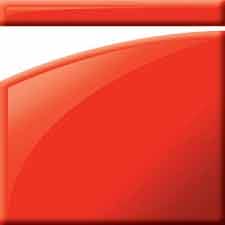 ACCOKEEK, MD –-(Ammoland.com)- Benelli's revolutionary Vinci just got "supersized."
The brand new and much anticipated Super Vinci is designed to handle 3½-inch Magnum loads. At the heart of the Super Vinci is the In-Line Inertia Driven system, which has been designed to reliably chamber light 2¾-inch loads up through the most powerful 3½-inch Magnums.
The Super Vinci features Practical Speed Performance (PSP). This is the practical "speed" shooters seek which becomes a matter of how fast you can shoulder the gun . . . acquire the target . . . shoot . . . and recover from the recoil to prepare for the next shot.
Precise instruments developed by Benelli measure and create graphs that illustrate the total recoil of the Super Vinci against its competitors. Other guns have peak recoil that's as much as 15 percent greater than the Super Vinci's. But more significantly, the total felt-recoil of the competitors' guns is as much as 22 percent more. Combine the In-Line Inertia Driven action with superior balance, light weight, reduced recoil and minimal muzzle climb and the shooter experiences the real timeline of performance speed where the Super Vinci has no equal.
Like the original Vinci, the superbly balanced Super Vinci embodies all the features that make this latest Benelli semi-auto the most reliable, softest kicking, fastest shooting, lightweight 3½-inch Magnum shotgun in the world. Its unique modular design makes it the easiest shotgun in the world to assemble and disassemble for cleaning, maintenance, storage and transportation.
"We're very pleased to add the Vinci's revolutionary design concept to the Super Vinci," said Stephen McKelvain, VP Benelli USA Marketing & Communications.

"This logical next step has been anticipated from the moment the original Vinci was first introduced. The Super Black Eagle was the world's original 3½-inch Magnum, and the Super Vinci is now the ultimate 3½-inch Magnum."
About:
Headquartered in Accokeek, MD, Benelli USA offers the largest selection of semi-automatic shotguns in the world, as well as a variety of fine products from Franchi, Stoeger, A. Uberti, and Stoeger Airguns. The company has built a solid reputation for producing high quality, durable products with their commitment to reliable function, efficient styling and mechanical precision. For more information visit the Benelli USA web site at www.benelliusa.com
The post Benelli Super Vinci Shotgun The Evolution Of The Revolution appeared first on AmmoLand.com.