ACCOKEEK, Md. –-(Ammoland.com)- It's the third incarnation of the shotgun that changed waterfowl hunting forever. And now, it's available in left-handed models for southpaw shooters everywhere.
The new left-handed models of the Super Black Eagle 3 aren't shortcut-filled "adaptations" of the original SBE3, which debuted in 2017. Instead, these left-hand-specific configurations are mirror images of the SBE3, delivering the same performance, ergonomics and comfort enhancements that make the Super Black Eagle 3 the hottest waterfowl shotgun available.
The new left-handed SBE3s are available in black synthetic configurations with either a 28- or 26-inch barrel, as well as in Realtree MAX-5 with a 28-inch barrel.
The Benelli Super Black Eagle 3 boasts dozens of new features and enhancements that improve the way the shotgun looks, feels and performs. At the heart of the new SBE3 is the inertia-driven action, which is centered around an Easy Locking System – an enhanced breech-closing system that eliminates the possibility for a shooter-induced stoppage when trying to softly close the bolt or when the shotgun is treated roughly in the blind. And because hardcore waterfowl hunters don't stay out of the field in frigid weather, the new SBE3 is designed for easier operation with gloved and/or cold hands. The oversized bolt handle, oversized bolt release, oversized safety and redesigned magazine cap along with the enlarged load port make for easier operation in cold conditions.
Completely redesigned from butt pad to muzzle for easier operation, the design of the new Super Black Eagle 3 reduces felt recoil with its third generation ComforTech stock and Combtech cheek pad. More enjoyable to shoot with even the heaviest waterfowl loads, the SBE3's inertia-driven action is easier to clean and requires less maintenance than the action of a conventional, gas-operated semi-auto.
Super Black Eagle 3 Left Hand
Gauge: 12.
Action: Semi-auto.
Chambering: 2-3/4, 3 and 3-1/2 inches.
Capacity: 3+1.
Barrel Length(s): 26 inches (black only); 28 inches.
Overall length: 47.75 inches (26-inch barrel); 49.6 inches (28-inch barrel).
Weight: 6.9 lbs (26-inch barrel); 7 lbs. (28-inch barrel).
Finish: Black (26- and 28-inch barrel); Realtree MAX-5 (28-inch barrel only).
Chokes: Crio Flush (C/IM/F); Extended Crio (IC/M) plus wrench.
Sights: Red bar front sight.
Length of Pull: 14-3/8 inches.
Drop at Heel: 2-1/8 inches.
Drop at Comb: 1-3/8 inches.
Minimum Recommended Load: 3-dram, 1-1/8 oz.
Warranty: 10 years.
MSRP: $1,899 (Black); $1,999 (MAX-5).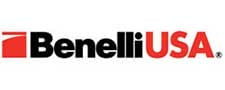 For the more information visit our website.