BATFE Accused Of Fatal Failure To Follow Up On Suspicious Gun Sales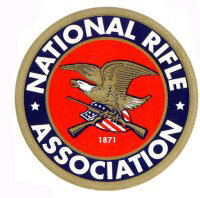 FAIRFAX, Va. –-(Ammoland.com)- U.S. Sen. Charles Grassley (R-Iowa) has asked the Bureau of Alcohol, Tobacco, Firearms and Explosives to respond to allegations that it allowed suspicious firearm transactions to proceed, and that a gun sold in one of those cases may have been involved in a shootout that claimed the life of a Border Patrol agent.
In a letter to the bureau, Sen. Grassley criticizes the agency's conduct of its southwest border program known as Project Gunrunner, saying, "There are serious concerns that the ATF may have become careless, if not negligent, in implementing the Gunrunner strategy."
In a follow-up letter, Sen. Grassley questions whether bureau officials tried to silence an internal whistleblower who brought the issue to the attention of congressional staff.
The BATFE has routinely asked for cooperation from gun dealers to identify suspicious gun purchases. Just as routinely, dealers contact the bureau when they suspect straw purchases are occurring. The allegation now is that the BATFE has instructed dealers to complete those sales and report descriptions of the buyers, but that the agency then failed to prevent those firearms from being smuggled to Mexico.
If true, the allegations cast grave doubt on the value of the bureau's new proposal for multiple sales reporting. In December, the BATFE asked the White House to approve a requirement that licensed gun dealers in the border states report multiple sales of semi-automatic rifles larger than .22 caliber that have a detachable magazine, much as dealers now report multiple sales of handguns. The agency claims the move is needed to assist in the efforts to stop gun running into Mexico.
This initiative has met bipartisan opposition in Congress and — although requested on an "emergency" basis — has yet to win approval from the White House. The NRA strongly opposes the implementation of the new regulation as it clearly falls outside the range of powers granted by Congress.
The question raised by the new allegations is this: If the BATFE cannot follow up effectively on real-time reports of suspicious sales, how can it possibly make effective use of a flood of new multiple sales reports?
The new charges against the BATFE have already drawn attention from the national media. Stay tuned here for new developments.
About:
Established in 1871, the National Rifle Association is America's oldest civil rights and sportsmen's group. Four million members strong, NRA continues its mission to uphold Second Amendment rights and to advocate enforcement of existing laws against violent offenders to reduce crime. The Association remains the nation's leader in firearm education and training for law-abiding gun owners, law enforcement and the military. Visit: www.nra.org
The post BATFE Accused Of Fatal Failure To Follow Up On Suspicious Gun Sales appeared first on AmmoLand.com.