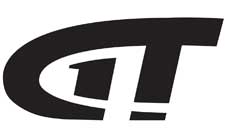 Mandeville, LA -(AmmoLand.com)- This week on GUNTALK: What's better? 12 gauge vs. 20 gauge, 9mm versus .45, Revolver versus Semi-Auto… The age old argument continues today, as we examine all of them in ballistic battles!
Tom Gresham and Chris Cerino battle it out on the range with semi-auto's vs. revolvers, 12 gauge vs. 20 gauge, lasers vs. iron sights, and more, with the help of DoubleTap Ammunition, Springfield Armory, Black Hills Ammunition, Smith & Wesson, Crimson Trace, and Winchester Ammunition.
Catch it on Sportsman Channel, and watch it again on GUNTALK's YouTube Channel!
About GUNTALK:
GUNTALK airs on Sportsman Channel on Mondays at 10:00 PM Eastern, Tuesdays at 1:00 AM ET, Tuesdays at 9:00 AM ET, and Thursdays at 1:30 PM ET. Sportsman Channel can be found on DirectTV Ch. 605, DISH Network Ch. 395, AT&T U-Verse Ch. 642, and on your local cable provider. Watch show segments, get the latest news, and more, at https://www.youtube.com/guntalktv, http://www.guntalktelevision.com and http://www.guntalk.tv.
Find out more at www.thesportsmanchannel.com, and check your local listings for additional channel information.
The post Ballistic Battle – This Week on GUNTALK Television appeared first on AmmoLand.com.