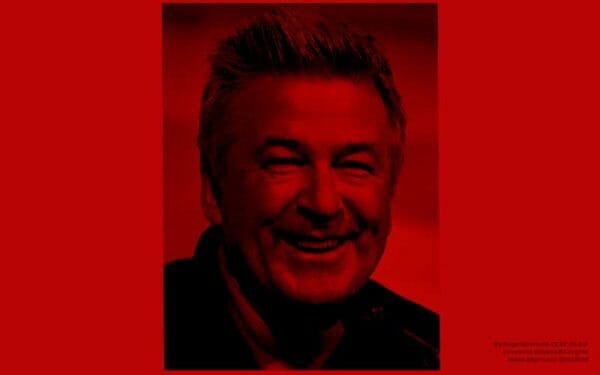 SANTA FE, New Mexico -(Ammoland.com)- Alec Baldwin is facing up to 18 months in prison for two counts of involuntary manslaughter stemming from the accidental shooting on the set of the western movie "Rust."
Armorer Hannah Gutierrez-Reed, daughter of famed stuntman Thell Reed, is also facing 18 months in prison for two counts of involuntary manslaughter.
The charges were announced Thursday by New Mexico First Judicial District Attorney Mary Carmack-Altwies. The charges were filed after a yearlong investigation by Santa Fe Police. They stem from the accidental shooting of cinematographer Halyna Hutchins. During the filming of "Rust," Baldwin was handed a loaded firearm by assistant director David Halls. Gutierrez-Reed was not the one giving the gun to the actor, violating Hollywood's safety protocols for handling firearms.
The Hutchins family said they agreed with the charges filed by the DA.
Baldwin allegedly pulled the trigger shooting and killing Hutchins. Baldwin, who was an executive producer of the movie in addition to starring in it, claims that he never pulled the trigger on the revolver. Either way, the firearm was loaded with live rounds. After the killing, Baldwin could be seen immediately calling his attorney. Gutierrez-Reed told police she was worried about her career now that a crew member died on the set due to a loaded gun.
The accidental killing came shortly after multiple crew members quit the movie over concerns about the safety of firearms handling.
Some workers worried that Gutierrez-Reed did not have the experience to be a head armorer. Gutierrez-Reed acknowledged in a now-deleted Internet post that she probably did not have the experience to work on the set as a head armorer.
For her part, Ms. Gutierrez-Reed's attorneys claim that someone must have put a live round in the dummy round box. She does not seem to take responsibility for the loaded firearm. Her lawyer suggested that who put the live round in the dummy round box should be investigated.
"Never in a million years did Hannah think that live rounds could have been in the 'dummy' round box," Guiterrez-Reed's attorney, Jason Bowles, said in a statement after the fatal shooting. "Who put those in there and why is the central question."
Baldwin is also not taking responsibility for the shooting. His lawyers believe that he is being unfairly prosecuted. In a statement given to Fox News, Baldwin's lawyer, Luke Nikas of powerhouse law firm Quinn Emanuel called charges against his famous client a "miscarriage of justice."
"This decision distorts Halyna Hutchins' tragic death and represents a terrible miscarriage of justice," Nikas said. "Mr. Baldwin had no reason to believe there was a live bullet in the gun – or anywhere on the movie set. He relied on the professionals with whom he worked, who assured him the gun did not have live rounds. We will fight these charges, and we will win."
Assistant director Dave Halls took a plea deal for a charge of the negligent use of a deadly weapon. Halls will not serve any time. He will, however, face a suspended sentence and six months of probation.
The family of Hutchens also filed a wrongful death suit against Baldwin in the producers of "Rust." They asked for funeral costs and other damages. The case was filed in February of last year and was settled in October of last year.
Involuntary manslaughter is a class D felony in New Mexico. The DA has requested emergency funding to prosecute the case against up to four defendants. If Baldwin and Guiterrez-Reed choose not to fight the case, they could be looking at up to 18 months in prison.
Filming of "Rust" is due to resume this month, although it will not be filmed in New Mexico.
---
About John Crump
John is a NRA instructor and a constitutional activist. John has written about firearms, interviewed people of all walks of life, and on the Constitution. John lives in Northern Virginia with his wife and sons and can be followed on Twitter at @crumpyss, or at www.crumpy.com.