Australia -(Ammoland.com)- On February 9th, 2019, Australian police officers swarmed a man walking along a busy, coastal, pedestrian walkway in Brighton, Australia. Police took down the man because of reports that he was armed with a rifle.
In a video from 7 News Adelaide, you can see the toy gun next to a female officer's boot.  Use the tiles/bricks the officer is standing on for scale. Video link on facebook.com:
The toy appears to be about a foot long, less than one/third scale. No reasonable person could mistake it for an actual, functioning rifle.
Brighton is an upscale, urban, coastal suburb of Melbourne, Australia, in the state of Victoria.
It is illegal in Victoria to own a replica or imitation firearm without a firearms license.
The following information is from the Victorian police website. The last update is given as 18 May, 2018.  From police.vic.gov.au:
Differentiating between an imitation firearm, replica firearms, and other firearm paraphernalia and toys:
There are a wide variety of firearm-themed items available on the market aimed at children or firearm enthusiasts. Depending on the overall appearance and function of these items, some may be classified as a registrable firearm, a replica firearm or an imitation firearm. These require an authority to possess, carry or sell in the State of Victoria regardless of the intent of the manufacturer.

The information contained within this page and downloadable Quick Guide to Imitation, Toy & Other firearm paraphernalia has been published to assist you to recognise the distinguishing characteristics of an imitation firearm as opposed to a toy or other firearm paraphernalia to assist you to comply with Victorian laws in this area.

Generally, if an item cannot be mistaken for a working firearm by a reasonable person and does not have the function of a firearm, it will be treated as a toy firearm or other firearm-themed paraphernalia and can be owned without a licence or other authority.

However, items that have the appearance of a working firearm, even where they do not function as one, are classified as imitation firearms. As imitation firearms can cause public alarm, only people with a Chief Commissioner's Weapons Approval or Governor in Council Exemption can possess, carry or offer them for sale in the State of Victoria.

Replica firearms are not the same as imitation firearms. They are working copies of an original firearm and anyone in possession of a replica must register it and be the holder of the appropriate firearms licence.
Not surprisingly, 7 News Adelaide gets the legal definition wrong.   They reported it was not a rifle, but a replica. It is not a replica because it is too small and is not a working copy. It is not an imitation firearm, because it is too small.
The man was not arrested on a criminal charge. It was reported he was taken in for a mental health evaluation.
A citizen opined to the 7 News Adelaide reporter that:
"The public doesn't know if it is real or not. The police have to assume that it is real."
I disagree. If you are so ignorant about a technical matter, you probably should not be calling the equivalent of 911 about it.
Firearms have been successfully demonized in urban Australia, indeed, in much of the world. The demonization has been so complete that citizens feel no one can be trusted walking in a public area with a toy gun.  Australian media railed about a slightly larger, obvious toy AK being carried by a child, in 2015.
A soldier, training for a military exercise, in uniform, was caught up in the hysteria in Australia for carrying a very crude mock-up of a rifle, that would be impossible for a reasonable person to mistake for a working firearm.
Much of the purpose is to make the private carry of firearms socially unacceptable.  Australian crime has been exceptionally low for decades, both before and after their extreme gun laws.
In the United States, because of the Second Amendment, we are moving in the other direction. Open carry is becoming more and more acceptable. It was ruled as a core part of the Second Amendment in the Ninth Circuit, although the case as been appealed to the full Ninth Circuit, en banc.
I fear Australians, as with the English and Canadians, have allowed their traditional right to arms to be slowly and successfully legally ignored into nothingness.
As a consolation, the police in Australia were uniformly polite and easy to deal with when I was there, in 2017 and 2018.
As a foreigner, I earnestly worked at not breaking any laws.
---
About Dean Weingarten: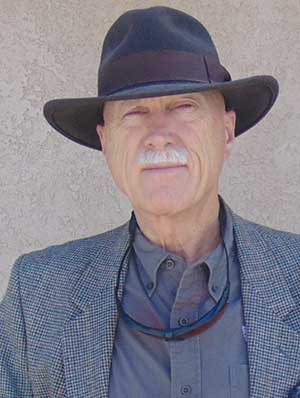 Dean Weingarten has been a peace officer, a military officer, was on the University of Wisconsin Pistol Team for four years, and was first certified to teach firearms safety in 1973. He taught the Arizona concealed carry course for fifteen years until the goal of constitutional carry was attained. He has degrees in meteorology and mining engineering, and recently retired from the Department of Defense after a 30 year career in Army Research, Development, Testing, and Evaluation.