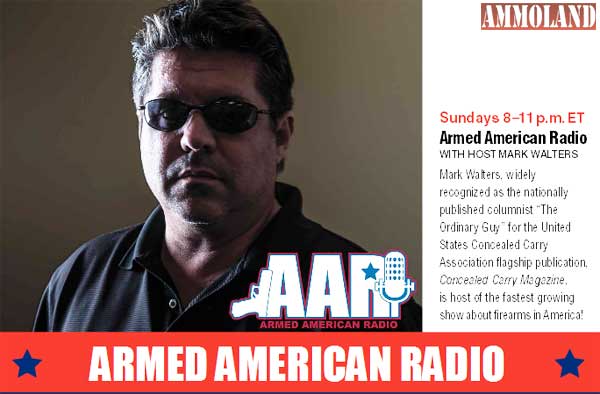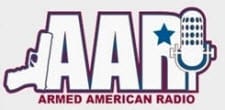 Pittsburgh, PA -(AmmoLand.com)- Mark Walters, host of the nationally syndicated Armed American Radio and Armed American Radio's Daily Defense broadcasts thanks millions of listeners across the country for helping the show grow to its current size in national syndication.
Mark said, "I wanted to take this opportunity over the 4th of July weekend to thank the millions of fans who have helped make Armed American Radio the powerhouse it has become. Not only have the fans helped us achieve affiliate growth that puts the weekend program in hundreds of cities on hundreds of outlets that includes 150 radio stations in such a short time but also millions of individual downloads of the show archives. It's this kind of enthusiasm that has enabled us to bring the new Armed American Radio Daily Defense program to the nation's airwaves putting the Armed American Radio Network on air 6 days per week across the country. Thanks to all of you and have a huge, safe 4th of July weekend!"
AAR and AAR's Daily Defense with Mark Walters can be heard live by visiting www.armedamericanradio.com and clicking the Listen Live button. AAR's Daily Defense airs every day (M-F 4-5p ET, 1-2p PT) Armed American Radio airs every Sunday from 8-11p ET, 5-8p PT in hundreds of cities across America. The Salem Radio Network distributes AAR.
For up to the minute info on both shows and host Mark Walters, please visit www.facebook.com/armedamericanradio and follow mark on Twitter @aarmark and @aarradio.
About the USCCA
The U.S. Concealed Carry Association (USCCA) is the first and largest, member-owned association designed to educate, train, and insure responsibly armed Americans. USCCA members receive access to a wealth of industry information and insurance protection through its Self-Defense SHIELD program. The USCCA also provides expert advice, product information, and the latest news centered around the concealed carry lifestyle via email, social media, Concealed Carry Magazine, and their nationally syndicated radio program Armed American Radio.
For more information, visit www.ArmedAmericanRadio.org.
The post Armed American Radio Host Mark Walters Thanks Millions of Listeners appeared first on AmmoLand.com.