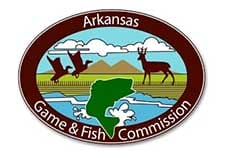 Arkansas -(Ammoland.com)- Commissioners with the Arkansas Game and Fish Commission last week discussed this year's proposed dove season dates at its monthly meeting in Springdale.
Early-season migratory game bird season selections must be reported to the U.S. Fish and Wildlife Service by Aug. 1. Approval for the early seasons will take place during the Commission's July meeting. Changes from last season are minor.
Mourning Dove and Eurasian Collared Dove
Sept. 5-Oct. 24
and
Dec. 19, 2015-Jan. 7, 2016
Teal Season
Rail Season
Woodcock Season
Snipe Season
Nov. 1, 2015-Feb. 15, 2016
Purple Gallinule and Common Moorhen Season
Early Canada Goose Season
Northwest Canada Goose Zone Season
In other business, the Commission:
Approved the AGFC operating budget for fiscal year 2015-16, totaling $85,594,510. Commissioners also approved a budget of $555,978 from gas lease funds and $855,000 for the Black River Wildlife Management Area restoration work.
Approved new code amendments to improve the AGFC's existing administrative hunting and fishing license suspension process.
Approved a budget transfer of $39,877 for the final payment on the rehabilitation work on Dam #3 on the Spring River at Mammoth Spring. The work was necessary to maintain the hydraulic head required to operate the Jim Hinkle Spring River State Fish Hatchery.
Authorized the AGFC Director to enter into a land purchase agreement to acquire 10 acres on Crooked Creek in Marion County. The land will be used for a new public access area.
Approved a new black bear management plan for the state.
The post Arkansas, Proposed Early Migratory Bird Seasons Discussed appeared first on AmmoLand.com.