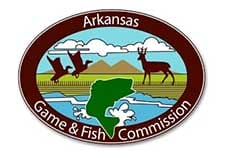 Arkansas -(Ammoland.com)- This hunting season, the Arkansas Game and Fish Commission is partnering with Project ChildSafe to remind hunters that safety remains at the core of America's hunting traditions, and that the hunt isn't over until firearms are S.A.F.E. and secure.
AGFC Hunter Education Coordinator Joe Huggins says hunting season is a fun and exciting time, but also an important time to practice safe and responsible firearm handling and storage. "We want everyone in the state to be safe this hunting season, whether they're in the field, on the range, in their homes or anywhere in between. That's why we've partnered with Project ChildSafe to provide safety education materials and resources for hunters," Huggins explained.
The Hunt S.A.F.E. campaign is Project ChildSafe's annual reminder to hunters to: Secure your firearms when not in use; Be Aware of those around you who should not have unauthorized access to firearms; Focus on your responsibility as a firearm owner and Educate yourself and others about safe firearm handling and storage. Project ChildSafe emphasizes safely securing firearms when they're not in use as the #1 way to help prevent firearms accidents, and provides the means to do so.
Along with Arkansas's hunter safety programs and resources on proper firearm storage and safety, Project ChildSafe has made several resources available, which can be found on
The Project ChildSafe Website
including:
Quiz asking "Are You a Safe Hunter?"
Video on "How To Talk To Your Kids About Gun Safety"
Information on where to find and get a free firearm safety kit in your community
"We're so proud to have the AGFC on board with Project ChildSafe to help provide hunters with the resources they need to have a safe hunting season and beyond," said NSSF President and CEO Steve Sanetti. "The more we can spread these messages, the more we can do to help prevent firearms accidents. We're pleased that the state of Arkansas is helping us do just that."
The post Arkansas GFC Urges Hunters to Hunt "S.A.F.E." This Season with Project ChildSafe appeared first on AmmoLand.com.