Arizona Senate Confirms Robert Mansell As Newest Member Of Arizona Game And Fish Commission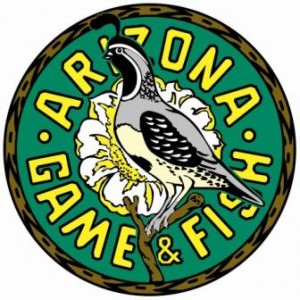 PHOENIX, AZ – -(Ammoland.com)- The Arizona Senate today confirmed Governor Jan Brewer's appointment of Robert E. Mansell to the Arizona Game and Fish Commission.
Mr. Mansell, from Winslow, was one of three candidates submitted to Governor Brewer in November 2010 by the Arizona Game and Fish Commission Appointment Recommendation Board. The governor appointed him to the commission in December to replace Jennifer Martin, whose term expired this year.
Mr. Mansell is a lifelong Arizona resident and outdoorsman, hunter, angler, boater, pilot and community leader. He had a long and distinguished career in public school administration, including service as superintendent of the Winslow Unified School District from 2003-2009.
He has been active in the community, including past service on the Winslow City Council, the Winslow Memorial Hospital Board, and the Winslow Rotary Club. He is a life member of the National Rifle Association.
Mr. Mansell's father and uncle, both now deceased, served as fish hatchery superintendents at the Canyon Creek and Tonto Creek hatcheries, respectively.
"I look forward to serving on the commission and working for the interests of wildlife and Arizona's citizens," said Mr. Mansell. "I grew up knowing biologists and game rangers, so I have a unique perspective on the management and conservation of fish and wildlife in Arizona."
The Arizona Game and Fish Commission makes rules and regulations for managing, conserving, and protecting wildlife and fisheries resources, and safe and regulated watercraft and off-highway vehicle operations for the benefit of the citizens of Arizona.
The commission is composed of five members appointed by the governor pursuant to ARS 38-211. The commission appoints the director of the Arizona Game and Fish Department, and the director serves as secretary to the commission. No more than one commissioner may be from any one county. No more than three may be from the same political party. Each commissioner serves a five-year term, staggered. For more information on the commission, visit www.azgfd.gov/commission.
The Arizona Game and Fish Department prohibits discrimination on the basis of race, color, sex, national origin, age, or disability in its programs and activities. If anyone believes that they have been discriminated against in any of the AGFD's programs or activities, including employment practices, they may file a complaint with the Director's Office, 5000 W. Carefree Highway, Phoenix, AZ 85086-5000, (602) 942-3000, or with the Fish and Wildlife Service, 4040 N. Fairfax Dr. Ste. 130, Arlington, VA 22203. Persons with a disability may request a reasonable accommodation or this document in an alternative format by contacting the Director's Office as listed above.
The post Arizona Confirms Mansell As Newest Member Of Arizona Game And Fish Commission appeared first on AmmoLand.com.