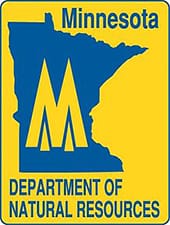 Minnesota -(Ammoland.com)-  Groups that want to restore, protect or enhance public land can apply for Conservation Partners Legacy (CPL) grants that help pay for work on Minnesota prairies, forests, wetlands or other habitat for fish and wildlife.
Nonprofit organizations and government entities are eligible to submit applications for traditional and metro grant cycles now until 4 p.m., Monday, Sept. 14, on the Department of Natural Resources website at www.mndnr.gov/cpl.
Projects must be on public land or land permanently protected by conservation easements. Applicants may request up to $400,000 with a total project cost not exceeding $575,000. Projects must also have 10 percent of the funding come from a source outside a state agency.
In its first six years of funding, nearly $30 million has been granted through the CPL program for habitat projects throughout Minnesota. Funding comes from the Outdoor Heritage Fund, and each project must be recommended by the Lessard-Sams Outdoor Heritage Council and approved by the state Legislature. The Outdoor Heritage Fund is one of several created after voters approved the Clean Water, Land and Legacy Amendment in 2008.
Three types of CPL grants
For fiscal year 2016, the Lessard-Sams Outdoor Heritage Council recommended allocating $3,152,000 for the traditional grant cycle, $3,692,000 for the metro grant cycle (for projects located in the seven-county metro area or within the city limits of Duluth, St. Cloud and Rochester) and $1,000,000 for the Expedited Conservation Projects (ECP) grant cycle. The ECP cycle is open continuously through May 18, 2016, or until funds run out.
More information about the three grants can be found at www.mndnr.gov/cpl. Potential applicants are encouraged to review the request for proposal and the "how to apply" tab on the website, which guides users through the application process.
Questions can be directed to: Jessica Lee, CPL grant program coordinator for the DNR, jessica.lee@state.mn.us or 651-259-5233.
The post Applications Open for Nearly $8 Million in Minnesota Legacy Grants appeared first on AmmoLand.com.