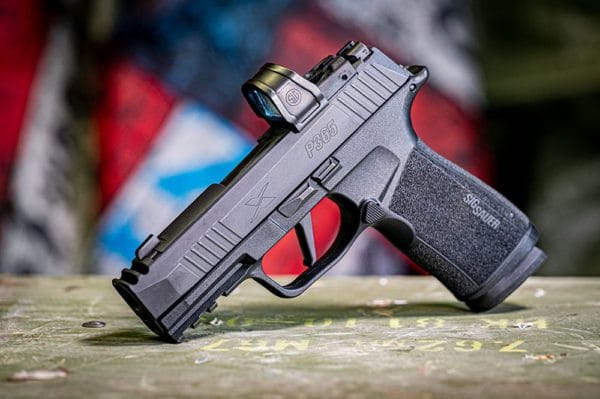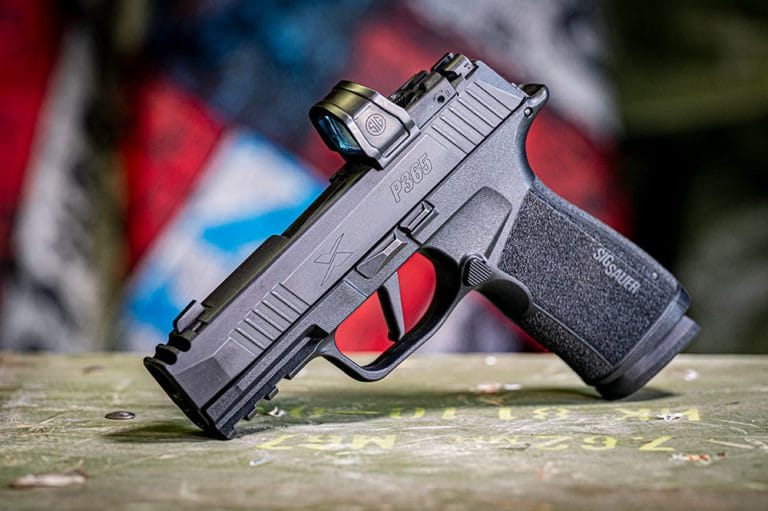 President Joe Biden and his gun control advisors won't like this news.
One of the most consistently accurate and reputable polling organizations found more Americans oppose one of the president's top gun control goals than support it. Monmouth found nearly half of Americans – 49 percent – oppose a federal ban on so-called "assault weapons."
The poll was released just days after the president once again called for a national ban on Modern Sporting Rifles (MSRs).
It's a Trend
"In 1994, I led the fight to successfully ban assault weapons… We know the solution. Congressional Republicans need to show some courage," President Joe Biden tweeted last month.
The American public, though, is saying not-so-fast. The Monmouth poll reveals Americans don't want a ban. It's a trend and the new data represents a nine-point drop in support for a federal ban on America's most popular-selling centerfire semiautomatic rifle in almost a year. The new polling also represents a seven-point increase in opposition to a ban.
Earlier this year, NSSF reported polling from the Washington Post, ABC News, and Quinnipiac all showed similar sentiments.
The Quinnipiac poll even showed a majority of Americans – 51 percent – opposed a ban. "While President Joe Biden is calling on Congress to renew the long-expired ban on assault weapons, the public now is divided on the question…," that report stated.
It's true. The president continues to call on Congress to re-enact the 1994 federal "assault weapons" ban that expired in 2004. He's admitted he's "powerless" and has done all he can on gun control through executive actions.
What the president doesn't admit is that since the previous ban expired in 2004, MSR popularity has grown exponentially. Over the past few years, law-abiding Americans have purchased firearms at a blistering pace and the MSR was a popular choice – including among first-time gun owners. Since 1990, there are more than 24.4 million MSRs in circulation today, with over 4.5 million in the last three years alone.
At the same time, research revealed the expired ban didn't produce the desired effect. The Centers for Disease Control and Prevention (CDC) determined the 1994 ban did not reduce crime and the impact on gun violence of renewing it would be "too small for reliable measurement." The FBI's Uniform Crime Report shows more intentional murders are committed by criminals using knives, fists, and blunt objects than by rifles of any kind, not just MSRs like the AR-15.
Definition Confusion
Increasingly larger numbers of law-abiding Americans are learning about what an MSR is and how they operate. It's the same semiautomatic, one-trigger-pull-one-fire technology that's been around for more than a century. MSRs are a popular choice for hunting, recreational target shooting, and self-defense because of their adaptability and ease of use, especially for women preferring an adjustable, accurate, easy-to-handle firearm with less recoil.
Meanwhile, Democratic lawmakers in Congress continue to be dumbfounded about the classes of firearms they want to ban. President Biden's first nominee to lead the Bureau of Alcohol, Tobacco, Firearms and Explosives (ATF) David Chipman, despite being a retired ATF agent and paid gun control lobbyist for Everytown for Gun Safety and Giffords Law Center to Prevent Gun Violence, couldn't define what a so-called "assault weapon" was that he supported banning when pressed by senators during his confirmation hearing.
More recently, the administration's Secretary of Education, Miguel Cardona, called for "assault weapons" to be banned. Secretary of Homeland Security Alejandro Myorkas did, too, and refused to define what that meant during a U.S. Senate committee hearing.
ATF Director Dettelbach was asked in previous testimony to define an "assault weapon," but demurred. He did not offer Congress a definition. Director Dettelbach was asked again at a following U.S. House Judiciary Committee hearing. U.S. Rep. Sheila Jackson Lee attempted to get the director to agree "assault weapons" should be banned based on looks, but he replied that it is up to Congress to define firearm classifications. Members of Congress seeking to ban guns and firearm accessories consistently mislabel, misidentify and conflate what they are and do.
States Move Flawed Laws Forward
That hasn't stopped some states from passing their own laws restricting the manufacture, sale, possession, and transfer of MSRs, though. Nine states have enacted bans, the two most recent being Illinois and Washington state.
Illinois Gov. J.B. Pritzker signed into law one of the nation's most expansive gun control laws, banning the sale of hundreds of models of rifles including commonly-owned MSRs, certain semiautomatic handguns and rifle magazines with a capacity greater than 10 cartridges and pistol magazines with a capacity greater than 15 cartridges. NSSF challenged the unconstitutional ban and was victorious after a federal judge blocked the implementation of the ban while other legal challenges play out in courts.
Washington Gov. Jay Inslee signed a similar ban in his state, HB 1240, saying, "No one needs an AR-15 to protect your family. You only need it to kill other families." NSSF quickly filed a lawsuit against Washington State Attorney General Robert Ferguson and Chief of Washington State Patrol John Batiste, seeking declaratory and injunctive relief from state authorities enforcing the law.
The question of banning commonly-owned firearms could end up before the U.S. Supreme Court in the coming months. U.S. Supreme Court Associate Justice Amy Coney Barrett requested the city of Naperville, Ill., respond to an emergency request for an injunction against the city's own "assault weapon" ban, meaning at least one justice wants to hear more about a legal challenge there before the High Court decides whether or not to weigh in, The Reload reported.
Polls show, though, the American public knows any ban would be unconstitutional and not make our communities safer, just less free.
---
About The National Shooting Sports Foundation
NSSF is the trade association for the firearm industry. Its mission is to promote, protect and preserve hunting and shooting sports. Formed in 1961, NSSF has a membership of thousands of manufacturers, distributors, firearm retailers, shooting ranges, sportsmen's organizations, and publishers nationwide. For more information, visit nssf.org