The New ATN Newsletter Offers Customers First Look at New Products, Tips and Exclusive Webinars.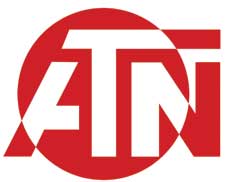 South San Francisco, CA –-(Ammoland.com)- American Technologies Network Corp., makers of military, law enforcement, security and outdoor night vision and thermal applications, have launched The Observer, an ATN newsletter for their customers.
ATN's newsletter is part of the company's overall initiative to inform, educate and entertain their prospective customers and loyal base of users.
To sign up for the newsletter, customers can email ATNNewsletter@atncorp.com. Please type "Subscribe to Commercial Newsletter" in the Subject Line to be included in the next edition.
The Observer is filled with new product information on the recently released thermal imaging devices including the ATN Odin Monocular Series, the ATN OTS-X system and the ThOR Thermal Weapon Scopes. Also new for 2013 in night vision is the ATN Night Cougar LT, the ATN NVG7 and the Night Scout VX.
As part of ATN's efforts to inform their customers about their products, ATN will be hosting a series of informative webinars. The first webinar is scheduled for June 1, 2013 and titled, "What's the Difference between Thermal Imaging and Night Vision?" Or, for those not sure how to select the thermal or night vision device to fit their needs, an overview webinar, "One Size Does Not Fit All" will also be provided on June 1, 2013. To attend an ATN webinar, send an email to webinar@atncorp.com and specify which webinar. More webinars are slated for the future including a FAQ session with the ATN experts.
The monthly newsletter also includes a link to the recently launched, innovative ATN Interactive Night Vision Catalog where customers can search by type, use or price of any of the ATN products. Clicking on "type" will lead to four uses; security, hunting, camping or boating. All ATN products are grouped by use, making it much simpler for a customer to determine the right product model for a given activity. Under each category, the customer has an opportunity to review a variety of products or further define the search by price. Click the preferred price and the entire product line within that price range is shown. Pick a product and the product's full description, specifications and optional accessories become available.
For more information on American Technologies Network Corp, visit www.atncorp.com.
Headquartered in South San Francisco, California, ATN is a leading manufacturer of precision optics that includes night vision, daytime scopes, thermal imaging and binoculars. With over 100 models and over 15 years' experience in producing precision optics, ATN offers the world's largest selection from 1st Generation to 4th Generation. www.atncorp.com