American Civil War Battle Reenactment to Take Place at Walker Tavern May 14 -15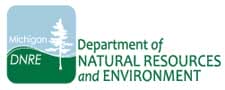 Michigan –-(Ammoland.com)- Walker Tavern Historic Site's 5th annual Civil War Reenactment will take place May 14 and 15.
The event commemorates the opening days of the American Civil War. More than 300 military and civilian re-enactors will recreate the Battle of Philippi, the first organized land action of the war.
The roar of cannons, the smell of black powder, and the cries of battle will contrast sharply with the daily routine of 1860s village life where shopkeepers hawk their wares, children play games and housewives prepare meals.
The hours for this special weekend event are Saturday, May 14, from at 10 a.m. to 5 p.m. and Sunday, May 15, from 10 a.m. to 3:30 p.m. Admission is $3 for adults, $1 for children 6 to 12, and free for youngsters 5 and under. Parking is free.
The Civil War Weekend is a collaborative effort between re-enactors from the 5th Texas Co. E, the USS Michigan Marine Guard and Historic Walker Tavern.
Michael Ovsenik of the 5th Texas Co. E , coordinator of this year's event, noted, "We chose the Battle of Philippi because it occurred just weeks after the hostilities at Fort Sumter began the Civil War. Since the Confederate Army was not organized this early in the war, it gives us a chance to recreate the recruitment of civilians and the presentation of shirts and flags by the townsfolk to the new soldiers."
Visitors are welcome to bring a picnic lunch or to purchase food from onsite venders. The Wonder Wagon features hot dogs and sausages. Walter's Kettlecorn offers old-fashioned popped corn. Soul Stops Here is the place for barbequed ribs, chicken and beef brisket. Walker Tavern's trademark root beer will also be for sale.
Walker Tavern is located at the intersection of US 12 and M-50 in the Irish Hills. A former stagecoach stop on the main route between Detroit and Chicago, Walker Tavern is now part of the Michigan Historical Museum Family. It is administered by the Michigan Historical Center and the Parks and Recreation Division of the Michigan Department of Natural Resources.
Walker Tavern Historic Site will open for the season Saturday, May 28. Regular hours are Tuesday – Sunday from 10 a.m. to 5 p.m. For more information, call 517-467-4401 or visit our website at: www.michigan.gov/walkertavern.
The Michigan Department of Natural Resources is committed to the conservation, protection, management, use and enjoyment of the state's natural and cultural resources for current and future generations. For more information, go to www.michigan.gov/dnr.