Amendments To The Kansas Concealed Carry Laws Up For Committee Hearing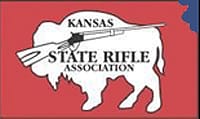 TOPEKA, Kansas –-(AmmoLand.com)- A hearing concerning SB 504 – Amendments to the Concealed Carry laws – will be conducted by the Senate Judiciary Committee this Friday, February 26, 2010 at 9:30am in Room 548-S.
Your support of this bill is needed. Please attend this hearing. Legislators take notice when the hearing room is full of supporters and it increases the odds of having a positive outcome. If you cannot attend, please contact the committee members and ask them to pass this bill out of committee.
This bill does the following:
1. Allows Military Dependents to get their permit without a KS drivers license.
2. Changes reciprocity requirements to "reasonably similar or greater" instead of "equal".
3. Allows anyone with a current CC permit from a state we have reciprocity with who has moved to KS to continue carrying as long as they carry a copy of their KS CC application or a receipt of submission of the application until receiving their KS permit.
4. Eliminates the 6 month residency waiting period.
5. Changes permit issuance requirements to conform with 18 USC 922 (g) and (n) and KSA 21-4204.
6. Reduces the initial permit fee to $100.00, $40.00 to the Sheriff and $60.00 to the Attorney General.
7. Eliminates fingerprint requirements for renewals.
8. Designates funds to Sheriff can only be used to cover expenses incurred for processing CC applications.
9. Designates the renewal process as follows: You will receive a renewal form which must be completed and returned to the Sheriff by certified mail or in person with a current photo and $50.00 fee, $25.00 to the Sheriff and $25.00 to the Attorney General. Eliminates any training of any kind.
10. Removes the word "facility" concerning colleges and universities.
11. Pertaining to the NO CCH Signs as follows: First violation is $50.00 fine. Second violation is $100.00 fine. Third violation is Class B Misdemeanor. Also clarifies that "building" does NOT include any parking structure or any part of a parking structure.
12. Designates specific NO CCH sign requirements as follows: Must be 8″ tall and 10″ wide and posted on all exterior entrances at eye level and not more than 12″ to the left or right of the entrance and may not be obstructed or altered in any way.
13. Provides for the following exemptions where carrying or using a firearms in self defense while or after consuming liquor. First exemption is if you are in your own dwelling, own land or own place of business. Second exemption is provided for the use of the firearm IF JUSTIFIED and lasts no longer than is immediately necessary. Third exemption is NO implied consent to testing by obtaining a permit.
STATUS: Pending hearing by the Senate Judiciary Committee, Friday, February 26, 2010, 9:30am, Room 548-S
About:
The Kansas State Rifle Association has one purpose. To promote and strive for the improvement and protection of the firearms and sport shooting industry and protection of second amendment principals by encouraging and stimulating well-qualified individual citizens to run for public office and to take a more active and effective part in governmental affairs. Visit: www.ksraweb.net