SPARTA, IL – -(Ammoland.com)- The sponsor listing for the Amateur Trapshooting Association's annual World championship tournament already read like a who's who of the shotgun shooting sports industry, but the sponsor lineup will be further enhanced this year with the addition of NINE new sponsors.
Aquila Ammunition, Elite Shotguns, Gipson Guns, Kent Cartridge, Montana Silversmiths, Negrini Cases, New Zealand Hunting Adventures, National Shooting Sports Foundation & Promatic have made the commitment to support the oldest, largest and longest clay target shooting tournament in the world this August at the World Shooting & Recreational Complex, Sparta Illinois.
Bill & LeeAnn Martin will return as Signature sponsors for the third consecutive year, and following them is a record breaking list of 49 additional sponsors joining together to celebrate the 119th annual Grand American World Trapshooting and AIM National Youth Trapshooting Tournaments, July 27 – August 11.
Most of the sponsors will be vending on the grounds during the tournament and the public is invited to attend this very unique and historical event.
Another feature on the grounds is the Trapshooting Hall of Fame and Museum. Open daily throughout the tournament this showcase of the history of the sport features artifacts and relics of the sport along with biographies of the Hall of Fame inductees. Four new inductees will be added to the Hall of Fame at the 50th annual induction banquet on August 7 at the World Shooting Complex.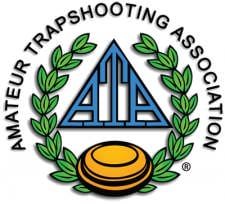 About Amateur Trapshooting Association:
The ATA serves as the faithful protector of the sport of trapshooting. Established in 1899, the ATA is the oldest and the largest clay target shooting organization in the world. The non-profit Association governs the sport's rules and regulations and seeks ways to further enhance the sport and increase participation. Annually, ATA members participate in 6,000 plus registered tournaments and shoot at more then 60 million targets. The Grand American is held every year in Sparta, IL and showcases some of the best shooting talent in the World!
About AIM:
AIM is the official youth program of the ATA. The purpose of AIM is to provide a safe and positive experience with firearms and registered trapshooting for youth, elementary school through college age. AIM encourages good sportsmanship and personal responsibility through competition, while establishing the foundation to make trapshooting a lifelong avocation.