Longstanding BHA-ALPS corporate partnership gets a boost, charts new course for backcountry conservation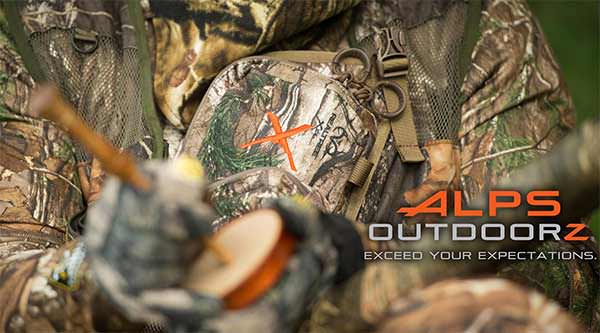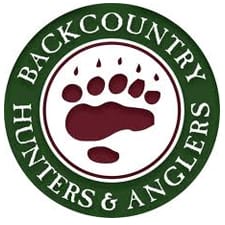 Missoula, MT -(AmmoLand.com)- ALPS OutdoorZ, manufacturers of performance-oriented hunting gear, is doubling down in its support of backcountry conservation, public access and fair chase hunting by expanding its partnership with Backcountry Hunters & Anglers.
ALPS OutdoorZ has been providing hunters with high quality and affordable hunting packs and stools since 2007. ALPS gear is practical, durable and user friendly – and is tested by hunters across the United States to ensure that it makes hunts more comfortable. ALPS packs and hunting stools are built from premium materials and top-of-the-line components for gear that is both resilient and reliable.
BHA welcomed the potential opportunities represented by the expanded ALPS-BHA partnership.
"ALPS OutdoorZ not only supports the conservation of our public lands and waters; they also create high quality products at a reasonable price, which helps get people outside," said BHA President and CEO Land Tawney. "Backcountry Hunters & Anglers is proud to partner with ALPS OutdoorZ. We value their longstanding commitment to our group, and we look forward to leveraging their investment in BHA to advance our mission of backcountry conservation, sportsmen's access and the principles of fair chase."
As a BHA platinum corporate partner, ALPS OutdoorZ supports BHA's work across numerous levels. The company has donated product to more than 30 BHA annual events in the past year and is a high-profile presence in the group's outreach to public lands sportsmen.
ALPS OutdoorZ spoke positively of its ongoing partnership with BHA.
"Hard work, drive and our enduring love for the outdoors has fueled the rapid growth of ALPS OutdoorZ," said ALPS Marketing Manager Colby Smith. "Yet without our public lands and waters – not to mention healthy, robust populations of fish and game – our company would not exist. That's why ALPS is proud to expand our support of Backcountry Hunters & Anglers, which is working every day to sustain the places and opportunities that form the core of our identity as sportsmen."
ALPS OutdoorZ is part of ALPS Brands, which has been designing and manufacturing performance-oriented gear for outdoor enthusiasts since 1993. More than 20 years of experience allows ALPS to understand the market and bring hunters gear that will help them have a successful hunt. Learn more.
Backcountry Hunters & Anglers is the sportsmen's voice for our wild public lands, waters and wildlife. 
Learn more about BHA:
Visit our website.
Connect with us on Facebook.
Follow us on Twitter.
Follow us on Instagram.
About Backcountry Hunters & Anglers:
Formed around an Oregon campfire in 2004, BHA is the sportsmen's voice for our nation's wild public lands, waters and wildlife. With members in all 50 states and Canada, 18 state-based chapters and a chapter in British Columbia, BHA brings an authentic, informed, boots-on-the-ground voice to the conservation of public lands.
For more information, please visit www.BackcountryHunters.org.