U.S.A. –-(Ammoland.com)- A second pro-rights Republican—this one a veteran state lawmaker—has entered the race to become the next Washington governor, so gun politics in the Evergreen State could get pretty lively over the next 14 months.
Phil Fortunato, a fellow with a devilish sense of humor, has opened his campaign from "the belly of the beast, appearing in downtown Seattle where he focused on that city's homeless crisis for his opening salvo. It must be noted that in January, Fortunato came right out of the gate with legislation to protect the privacy of Washington's more than 620,000 concealed pistol license holders. It didn't become law, but it did raise a few eyebrows in Olympia.
At about the same time, he introduced another bill that made some legislative anti-gunners wince. He wanted to require any lawmaker proposing gun control legislation to first take a firearms safety/training course.
"There's a little bit of a problem with somebody drafting legislation that doesn't have the faintest idea at what the heck is going on with guns," Fortunato said at the time. "It's a little disturbing to me as a gun owner to have these people, (who) have no idea what they're talking about, draft gun legislation."
It was a direct swipe at several lawmakers who have historically been at the front of any gun control effort.
Fortunato did a term in the state House of Representatives in 1998-2000, and was elected again 16 years later to the House. However, he moved up quickly, appointed to fill the state Senate seat vacated by then-Sen. Pam Roach, upon her election to the Pierce County Council.
The 65-year-old Fortunato joins Republic Police Chief Loren Culp, who was profiled by Ammoland News last month, on the Republican campaign trail. A third Republican, Anton Sakharov, is also reportedly in the race.
So far, Democrats who may be in the game are Gov. Jay Inslee, whose vanity campaign for president has been lagging, along with liberal Democrat Attorney General Bob Ferguson, King County Executive Dow Constantine and Public Lands Commissioner Hilary Franz.
Fortunato represents Washington's 31st Legislative District, and he started hinting at a run way back in March. As the last remaining Republican state senator in King County, he is something unique in a region that has gone decidedly far-left "blue' politically. But his district is a bit more conservative, with a fair number of blue collar and retired constituents who are alarmed, if not appalled, at how left wing Democrats have allowed the region, and especially Seattle, to allegedly deteriorate.
According to MyNorthwest.com, Fortunato "wants to provide drug rehab, mental health counseling, and housing for everyone on the street who wants it. He also wants to put more money toward incarceration for those on the street who commit crimes."
"We need to get Seattle cleaned up — we need to send the message that we're not going to tolerate this kind of behavior," he said at his campaign launch.
The white-haired and bearded Fortunato has appeared at pro-Second Amendment rallies on the Capitol steps over the past few years. He is well-known as a staunch advocate, who also has a down-to-earth, common-sense approach to firearms legislation, making sure to concentrate on criminals while trying hard to leave law-abiding gun owners alone.
Interestingly, both Fortunato and Culp were able to hit the political ground running. They have fired-up bases, with the lawman gathering surprising support in Western Washington, and the lawmaker energizing his longtime admirers as well.
There has not been a Republican in the governor's office in Washington for more than three decades, and a growing number of Evergreen State residents think that's enough. It is time for a change. Whether that comes from Fortunato or Culp, they've got more than enough time to demonstrate to voters how supporting one or the other will be the right move for Washington.
---
About Dave Workman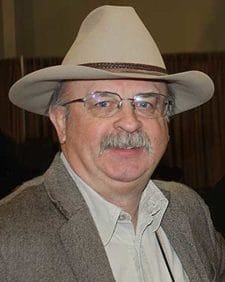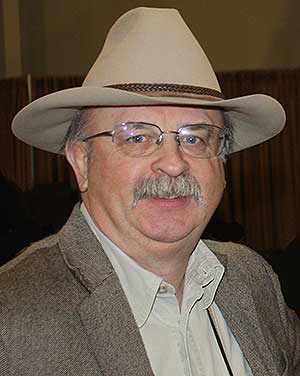 Dave Workman is a senior editor at TheGunMag.com and Liberty Park Press, author of multiple books on the Right to Keep & Bear Arms and formerly an NRA-certified firearms instructor.