Miramar, Fla. (Ammoland.com) – Tasmanian Tiger®, a tactical nylon line of products distributed exclusively for the US market by Proforce Equipment, Inc., offers three new tactical pouches for greater modularity and customization on vests, plate carriers, or backpacks: the TT EDC Pouch, TT TAC Pouch 11, and the TT Digi Radio Pouch.
The TT TAC Pouch 11 is designed to attach to vests, medic assault packs, or chest rigs with a MOLLE snap button system (requires four MOLLE loops). The large main compartment is accessed through a centered zipper opening and features a functional divider and internal variable fixation points to store medical equipment. Lightweight, compressible, and with elastic side parts for plate carriers, the TT TAC Pouch in five-liter volume size comes in Black, Olive, Coyote, and MultiCam. MSRP is $54.95 and $64.95 for the MultiCam.
Tasmanian Tiger's TT EDC Pouch is a tactical every-day-carry MOLLE pouch with a zipper closure for knives, multi-tools, and other smaller gear. The MOLLE hook and loop panels, additional loops, and four D-rings on the outside allow for the attachment of additional gear. Inside the main compartment are a flat insert pocket and elastic loops for securing gear and a large MOLLE hook and loop patch inside. There is a secret pocket under the hook and loop patch for sensitive documents and a transparent pocket for ID or important paperwork. The TT EDC Pouch is available in Black, Olive, Coyote, MultiCam and the new MultiCam Black for $39.95 (MultiCam and MultiCam Black are $44.95).
The third new Tasmanian Tiger pouch is the TT Digi Radio Pouch, a small, folding flap radio pouch that measures 6" x 3" (15 cm x 7 cm) for digital radio devices. The pouch can attach to a vest, carrier, or a pack with two MOLLE loops using a MOLLE reverse system.  The pouch has an adjustable flap angle and a display protector, both made of vinyl. The pouch itself is made of durable CORDURA®. The TT Digi Radio Pouch comes in Black, Olive, Coyote, and MultiCam. MSRP is $24.95 (MultiCam $27.95).
Click to see the 2020 Tasmanian Tiger digital catalog here.
Stay in the conversation by following on Facebook, Twitter, and Instagram. All sales inquiries can be directed to tt@tasmaniantigerusa.com.
---
About Tasmanian Tiger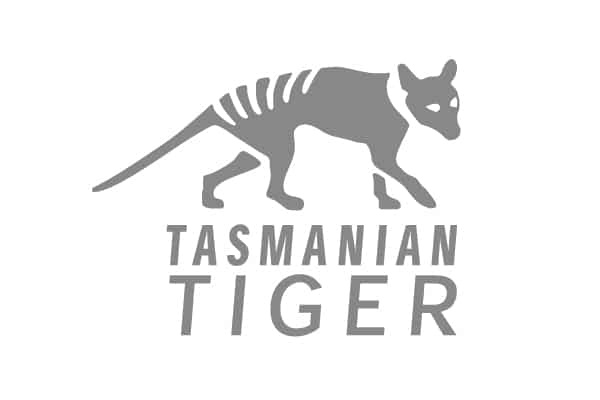 Tasmanian Tiger®, a division of Tatonka GmbH, is an international brand founded in 1999 to provide user-design driven nylon products to elite warfighters and law enforcement in Europe and Asia and now the United States. From prototype to production, all products are manufactured in the company's own facilities, thus ensuring a consistently high level of quality throughout the production processes. All products are quality checked prior to leaving the facility and checked regularly by independent international test centers. www.tasmaniantigerusa.com
The post Accessorize with Tasmanian Tiger Pouches appeared first on AmmoLand.com.