By Dean Weingarten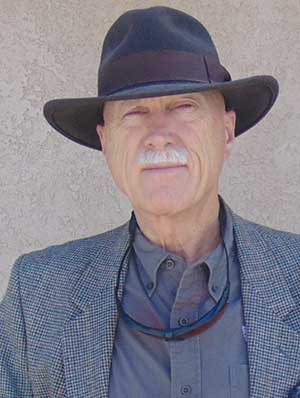 Arizona -(Ammoland.com)- Is the scarcity of .22 LR ammunition over? In this screenshot from an online ammunition search engine, you can see that .22 LR ammunition prices have dropped below 4 cents a round in some cases.
Federal American Eagle is as low as 3.8 cents per round, the Federal champion 510 round is just under 4 cents a round, and there are several offerings of Aquila Super Extra Standard Velocity from 3.7 cents to 4 cents a round.
The  3.8 cents per round Federal American Eagle ammunition is available at Ammo King. The 3.7 cents per round Aquila Super Extra .22 LR Standard Velocity 40 Gr LRN is at AmmoMen. The Federal 510 Champion .22 Long Rifle Solid 40 Gr LRN high velocity has a 10 box limit at Ammo Fast.
I predicted that LR bulk ammunition would be below 4 cents a round in October, 2017. This verifies the prediction, but all of the above are in 50 round boxs, not bulk packs.  Bulk packs should be cheaper because the packaging for 50 round boxes raises the price a bit.
Here is the prediction made on 15 November, 2016, nearly a year ago:
I expect the demand for .22 ammunition to drop when the reality of a Trump administration hits home.  The current protests and riots are not helping.  Nor are the conspiracy theories about a Trump assassination.
After President Trump is safely inaugurated, and starts to move his legislative agenda, demand will drop and prices will fall.
I expect bulk .22 ammunition to be available for 4 cents a round by October of 2017.
Bulk .22 ammunition is becoming available in stores across the nation. Limits have been taken off of purchases in most stores, including WalMart. Prices at Cabela's have remained fairly high. Prices at Academy Sports have dropped a bit.
I have not seen .22 LR prices on the shelf in Yuma, below 4 cents a round. Alert readers around the nation may have noticed lower prices in their area.
Ammunition manufacturers have ramped up production, increasing .22 production about 20%, from 4 billion rounds a year, to 5 billion rounds a year in the United States. In person in the ammunition industry told me that the delays due to stifling regulations in the United States have delayed the creation of one manufacturing plant for at least five years.
Aguila has increased its productive capacity by about 70 percent in Mexico. They now produce over a billion rounds a year, with about half of that going to the United States.
An increase in new shooters in the United States, and an increase in semi-automatic .22 rifles and pistols has increased the base line demand for .22 LR. When recreational shooters go shooting, they may expend 500 rounds of ammunition instead of 50.
There has been quite a bit of geographic variability through out the .22 ammunition bubble. What has happened in your area? Are people still lining up to purchase all the .22 ammunition on the shelves?
Ammoland would like to see what the lowest prices for .22 ammunition are in your area. Where are the best deals? Is .22 ammunition mostly in stock in the stores in your area? Is there any .22 ammunition (on sale counts) at or below 4 cents a round?
©2017 by Dean Weingarten: Permission to share is granted when this notice is included.
About Dean Weingarten:
Dean Weingarten has been a peace officer, a military officer, was on the University of Wisconsin Pistol Team for four years, and was first certified to teach firearms safety in 1973. He taught the Arizona concealed carry course for fifteen years until the goal of constitutional carry was attained. He has degrees in meteorology and mining engineering, and recently retired from the Department of Defense after a 30 year career in Army Research, Development, Testing, and Evaluation.