By Dean Weingarten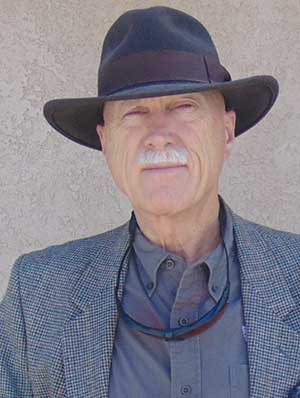 Arizona – -(Ammoland.com)-
I chanced to be at the local WalMart in Yuma today.  This is the store on the frontage road off of old Highway 8, East of town.  Until Friday, June 24, 2016, I had not seen any .22 Long Rifle in the store for three years.
On that date, there were 2,300 rounds of CCI Mini-Mags and 1,000 rounds of CCI Standard Velocity.  The Mini-Mags were in plastic 100 round boxes at $7.47 a box.  The Standard Velocity were in paper, 50 round boxes at $3.47 a box.  I was told by the clerk, Yittzel, that they would be gone in a few days.  I am sure that she was correct.
Just 10 days later, on the 3rd of July, I was in the same store, and there were 1900 rounds of CCI Stinger, in 50 round boxes.  It is premium .22 Long Rifle ammunition, and has always been pricey.  The price was $6.47 for a box of 50, or a little under 13 cents a round.  They also had CCI .22 Maxi-Mag,  .22 magnum rimfire cartridges, for $13.47 a box of 50, or nearly 27 cents a cartridge.  It has been scarce, but not as bad as the .22 Long Rifle.
The clerk, Britanny, was very helpful.  She expected the .22 to be gone by late that afternoon.  Both clerks said that many people stopped in to buy .22, purchased the maximum three boxes allowed, and were suspected of reselling it for a profit at local gun shows or through the internet.
Two sightings in 10 days after three years was remarkable.
Today, the 8th of July, there were two cases of bulk pack Federal .22 Auto Match. This is only five days after the previous sighting. The boxes contained 325 cartridges. That is 6,500 .22 Long Rifle cartridges.
My friend Yittzel was just opening the cases to stock the shelves when I showed up.  She said there had been a couple of bricks of .22, but they had been purchased immediately.
At $17.42 for 325 rounds of Auto Match .22, that is 5.36 cents per round.  A little over two years ago, I wrote that the .22 ammunition bubble would be over when you saw .22 ammunition on sale below 4 cents a round.  From the article on June 7th, 2014:
You will know that the bubble is close to the bottom when you see .22 LR on sale for below 4 cents per round.  At the lowest, we might see .22 cartridges below $10 for 500.
Many dismissed my prediction.  They said that we would never see .22 cartridges below 4 cents a round again.  People said that I was crazy when gasoline was at $4 a gallon, and I wrote that we would see it below $2 in the future.  It went below $2 a few months ago.
The .22 ammunition bubble is hanging on.  The push for more Second Amendment infringements by the Obama administration keeps it inflated.  But with only six months to go to the end of that adminstration, the bubble has become fragile.  .22 ammunition manufacturers have increased production by 20%.  That puts a lot of strain on the bubble.
We are not there yet. WalMart still has a three box limit on .22 Long Rifle sales.  This was not a sale, but their regular price.
We are not there yet, but we may be seeing a hint of there from here.
©2016 by Dean Weingarten: Permission to share is granted when this notice is included.
About Dean Weingarten;
Dean Weingarten has been a peace officer, a military officer, was on the University of Wisconsin Pistol Team for four years, and was first certified to teach firearms safety in 1973. He taught the Arizona concealed carry course for fifteen years until the goal of constitutional carry was attained. He has degrees in meteorology and mining engineering, and recently retired from the Department of Defense after a 30 year career in Army Research, Development, Testing, and Evaluation.