USA – -(Ammoland.com)- The 2018 Scholastic Clay Target Program and Scholastic Action Shooting Program National Team Championships Event Program is now available online!
Director's Letter
Greetings to all athletes, parents, coaches, state advisors, and supporters! On behalf of the SSSF staff and Board of Directors, I am pleased to welcome everyone to the 2018 SSSF National Championships!
Your national championship event continues to grow every year. As I write this there are over 2,700 athletes pre-registered for the championships! In the SASP we have over 1,000 entries and in the SCTP over 5,600 entries. Nationals is the culmination and celebration of the hard work put forth all season by athletes, coaches, parents, and state advisors. We thank you all for the time, effort, and resources you put into your teams throughout the year. Because of your efforts youth shooting sports in America is alive and well!
Our thanks also go out to all the sponsors, donors and industry partners we have supporting our programs and foundation. Special thanks go out to Larry and Brenda Potterfield for their continued, generous support of the SSSF and our programs. Chances are your team has benefited directly from Larry and Brenda through the MidwayUSA Foundation matching program. Please take the time to stop by and thank Larry and Brenda on Thursday afternoon at the scheduled meet and greet. Thanks also to Jack Fishburn and the staff at the Cardinal Center for their hard work in hosting this event.
In addition to all the competition shooting events we also have several special events to participate in. Opening ceremonies will be Wednesday night at the grandstands with the parade of teams and recognition of scholarship recipients and all scholastic team members. Back by popular demand is the pizza party on Thursday and ice cream social on Friday. Several side events will also be available for all to enjoy through the week, including Makea-Break, and action shooting side matches and pro-shooter demos at the action shooting range. Coaches and parents are encouraged to participate in these side events and have some fun as well! Friday is College Recruiting Day. College representatives will be on hand to discuss education and shooting opportunities beyond high school and answer any questions you might have. You can find more details on all events further in this program and get reminders by joining our text messaging list. Simply text SSSFnationals to 844-859-5354 to sign up.
Please stop in during your downtime to see and thank all the vendors who have come to Marengo to support your National Championship event. The vendor shops at the Cardinal Center will be open and are sure to have everything you need AND everything you want! Be sure to stop into the newly expanded SCTP/SASP store to get your official event shirts and other swag.
I hope you enjoy your time at YOUR National Championships! We are glad you are here! Please be sure to share some of those special moments in your social media posts by tagging them with #SCTPNationals2018 and #SASPNationals2018. Best of luck to all competitors – be safe and have fun!
Ben Berka President and Executive Director
Scholastic Shooting Sports Foundation, Inc.
---
Check out all this culminating event has to offer including:
Schedule of events
Event and program sponsors
Pro shooter clinics
Camping and golf cart rentals
Awards and recognition
Vendor information
Sign up for event text alerts
And much, much more!
---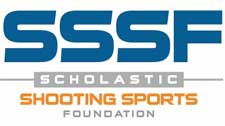 About the Scholastic Shooting Sports Foundation
The Scholastic Shooting Sports Foundation (SSSF) is 501(c)(3) public charity responsible for all aspects of the Scholastic Clay Target Program (SCTP) and Scholastic Action Shooting Program (SASP) across the United States. SCTP and SASP are youth development programs in which adult coaches and other volunteers use shooting sports to teach and to demonstrate sportsmanship, responsibility, honesty, ethics, integrity, teamwork, and other positive life skills. SCTP was developed as a program of the National Shooting Sports Foundation (NSSF) until the SSSF was created in 2007 to operate SCTP. In 2012, SSSF created SASP and became the managing foundation of both programs.