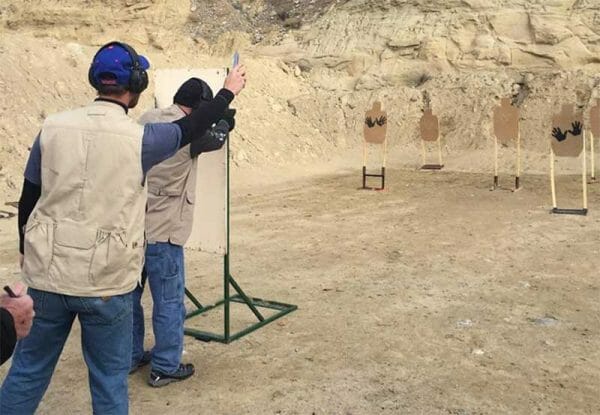 New Mexico – -(Ammoland.com)- On October 6, 2018, the San Juan Defensive Pistol Association will be hosting the 2018 New Mexico State IDPA Championship, here in Farmington New Mexico. This will be a Tier 3 Match with 13 stages. We are anticipating up to a 150 shooter's for the match.
Interest in this event has already come from Texas, Arizona, Colorado, Utah, California, and all over New Mexico. Past participation has come from as far away as Pennsylvania, and Florida. We are anticipating a great turnout! This will ensure not only the success of our event, but also plenty of opportunity for your name and/or logo to be seen by many people in a short amount of time. We will be advertising this event literally worldwide via the IDPA website, with a link to our own website, where all of our sponsors will be seen.
Planning an event of this size has proven itself to be quite a task. We have come up against a few obstacles with which we are hoping to get some help. These include prizes for various giveaways at the match itself, funds for awards, supplies, and other details that need to be addressed. Your contribution will help ensure the success of our event this year, and in the years to come.
With your support, your company name and logo could be displayed prominently on our match banner, t-shirts, your banner displayed at one or more stages, in the Course of Fire, in our shooters handbook and /or in any online advertising we do in support of our match. The online exposure alone will be seen by thousands of dedicated shooters literally worldwide.
Thank you very much, and we look forward to working with you. Please refer all contributions and questions to:
Nikole Payne (Prize Coordinator) Thomas Maddox 4705 Sapphire St. 4501 Calle Mio Ave. Farmington NM 87401 Farmington NM 87401 505-947-5681 505-793-6513 e-mail: nmidpa2018@yahoo.com e-mail: sjdpa2@q.com
Website: https://www.sjwf.org/IDPA/2018nmidpa.htm
Facebook: https://www.facebook.com/2018-NM-State-IDPA-Championship-146900556096203/
Sincerely,
San Juan Defensive Pistol Association Match Committee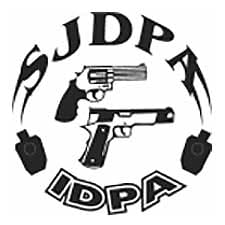 About San Juan Defensive Pistol Association
The San Juan Defensive Pistol Association (SJDPA) has been affiliated with The International Defensive Pistol Association (IDPA) since October 2000. SJDPA is a chance to practice defensive handgun shooting skills in a competitive environment. www.sjwf.org/idpa.htm