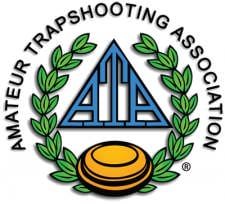 SPARTA IL –-(Ammoland.com)- The World Shooting & Recreational Complex was host to the 12 Open Trapshooting Championships May 31 – June 4. For the first time since the inaugural 2006 US Open at the Complex, the tournament was managed by the Amateur Trapshooting Association. Many aspects of the tournament were very similar to the Grand American, and created a perfect opportunity for the ATA to use much of the Grand American equipment and employ and train some new staff members that will return in just a few weeks for this year's Grand American World Trapshooting Championships.
"We found and solved some issues with our equipment and verified our supply inventory well in advance of the Grand and in plenty of time to make adjustments and reorders" reported ATA Executive Director Lynn Gipson. "We also used some new software and tried some different approaches to tournament management that we would probably be reluctant to try out during a shoot the size of the Grand American".
251,000 registered targets were thrown over the five days of the tournament. 562 different shooters from 15 states were in attendance, including 180 youth shooters from the Southern Illinois Youth Shooting Sports Association. There were many compliments on the condition and readiness of the grounds, equipment and facility and the weather was perfect.
Locally, Greg Aitken of Sparta was event Champion of Saturday's Handicap event with a score of 98 plus 25 straight in the shootoff. Ryan Stehl of Smithton was tops in back to back doubles events, posting a 99×100 in Thursday's pairs followed by a career high first 100×100 in Friday's Class Championship doubles event. Joe Nehrt of Chester was perfect in the 200 singles event on Saturday, taking home the Senior Veteran award. His 96 in the Championship Doubles the next morning earned him the Senior Veteran Runnerup honors and his 385×400 on the Championship events assured him the Senior Veteran All Around trophy.
The top shooter at the tournament was ATA All American Darrell Farr from Lee's Summit Missouri with a phenomenal 977×1,000 — ten targets ahead of the next nearest competitor. "I think it's safe to assume that Mr. Farr will be returning to Sparta in August" stated Gipson.
About the Amateur Trapshooting Association (ATA):
The Amateur Trapshooting Association serves as the governing body for the sport of American style trapshooting. The ATA's mission is to promote and govern the sport throughout the world. As the faithful protector of trapshooting, the ATA not only governs the sport's rules and regulations, but also seeks ways to enhance the sport and stimulate participation. The ATA provides trophies, financial assistance and event management support to the state and provincial associations. The ATA has also been instrumental in developing programs to increase interest in the sport with its creation of National Trapshooting Day, Satellite Grand Americans, Achievement Recognition and other valuable programs.
For more information, visit: www.shootata.com.