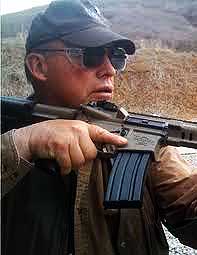 Las Vegas, Nevada –-(Ammoland.com)- We're here in Las Vegas, NV for the 2017 SHOT Show, all this week.
Monday was Range/Media Day at an outdoor range in Henderson, NV, where we had the opportunity to shoot all the new guns that were of interest.
Here is what caught my interest:
Colt's "Cobra" 38Spl, six-shot snub revolver has been revived! Smooth and slick! The "Cobra" and "Detective Special" were discontinued years ago. Those of us who still have copies surely treasure them! This new Cobra is wonderful. For a backup gun, you can't go wrong!
We saw and shot the new Hudson Pistol. It is marketed as a striker-fired 1911, but it feels more like an all-steel Glock! No variable grip-geometry, and it features a "jointed trigger," with the hinge at the bottom. Short pull and shallow reset. Feel of the trigger is different than most, but I'm sure I could get used to it. Recoil is mild, but the gun is heavy.
We shot the Springfield Armory EMP in 9mm. Short and flat. Nice for carrying. The grip is bobbed at the rear, much like the Walther PPQ, which I really like!
The Kimber K6S six-shot snub revolver was smoother, even more so than the Colt Cobra! Once again, excellent backup gun.
Honor Defense has been in business for a few year now. They make a nice, single-column, 9mm, Glock-like carry pistol. The trigger group is modular, much like the SIG 320. Designed to compete with the Kahr PM9, S&W Shield, Walther PPS/M2, and G43. I like them!
We had a chance to shoot S&W's "Gen-2″ M&P, and they've make some genuine improvements. "Cat's tongue" stippling is just right! Trigger is much improved, now with a snappy reset. Since its introduction, the M&P Pistol has established an excellent reputation for reliability and durability, and I have no compunction recommending it.
Angel Armor from Colorado makes the lightest "stiff" armor I've ever seen! They won't tell me what it's made of, but a panel that lines an entire car door, rated for all pistol rounds, weighs less than eight pounds. Chest plates that stop rifle rounds are a half-inch think and weigh ounces. Amazing stuff!
Inland's M1 Carbine is wonderful! This little rifle is still a favorite of so many.
Urban Carry makes a clever update of the old "Pager Pal" holster. The pistol is hidden beneath the trousers in the "appendix" position. Pulling up on a leather tab exposes the butt of the pistol, so it can be quickly drawn. Of course, reholstering requires both hands. Vicki, and my daughters, will be testing it!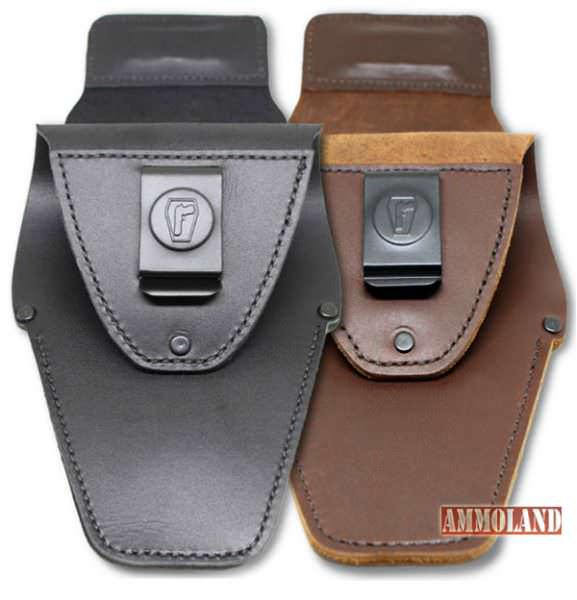 Doublestar, makers of wonderful ARs and 1911s, had on display and interesting AR accessory, called the "Mortar Plate." It's a butt-plate (with rubber pad) that attaches to the end of the buffer tube. It makes a short AR stock, about as short as a telescoping stock when fully collapsed. However, it is far less bulky. Too short for me, but Vicki really liked it for its lightness and lack of bulk!
I admire all manufacturers who are not afraid to come out on Range Day and invite all of us to actually shoot their wares, with live ammunition. My favorites were all there, even ones I didn't mention. They deserve much credit!
The Show starts Tuesday morning.
More to come!
About John Farnam & Defense Training International, Inc
As a defensive weapons and tactics instructor John Farnam will urge you, based on your own beliefs, to make up your mind in advance as to what you would do when faced with an imminent and unlawful lethal threat. You should, of course, also decide what preparations you should make in advance, if any. Defense Training International wants to make sure that their students fully understand the physical, legal, psychological, and societal consequences of their actions or inactions.
It is our duty to make you aware of certain unpleasant physical realities intrinsic to the Planet Earth. Mr Farnam is happy to be your counselor and advisor. Visit: www.defense-training.com