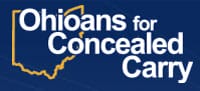 Ohio –-(Ammoland.com)- Ohioans For Concealed Carry invites our members and supporters to join us as we kick off spring with a bang at one of OFCC's partner ranges for our 13th Annual Fun 'n Gun fundraiser!
(All proceeds raised enable OFCC to continue the fight to protect and expand your gun rights.)
When:
May 13th, 2017 8:00 AM through 5:00 PM
Location:
Rochester Rod & Gun Club
200 EAGLE ST
ROCHESTER, OH 44090
Registration:
https://ohioccw.org/index.php?option=com_civicrm&task=civicrm%2Fevent%2Finfo&reset=1&id=17
Instructors and Range Safety Officers from Rochester Rod & Gun Club and OFCC will take you through shooting stages that simulate conditions you might encounter in real life concealed carry or home self-defense situations. You don't get the opportunity to practice this at a typical indoor range. Geared for both beginning and advanced shooters. It promises to be a day of fun shooting for all. Lunch is included.
This event is held regardless of the weather. Like real defense situations, you may have to shoot in the rain or cold. Be sure to dress appropriately and prepare for variable conditions. Bring a handgun (and spare if possible), strong side holster, and 150 to 200 (or more) rounds of ammunition. Shoulder, cross-draw, ankle and off body holsters may not be used.
Space is limited and we tend to have a waiting list so we strongly urge you and your friends to purchase your tickets as soon as possible. OFCC will do it's best to group friends together in the same shooting squads (maximum squad is usually 10 people).
Be sure to register today!
Registration:
https://ohioccw.org/index.php?option=com_civicrm&task=civicrm%2Fevent%2Finfo&reset=1&id=17
If you agree that we should be looking for ways to make lawful carry of arms easier for average people please help OFCC by donating to the cause here:
https://ohioccw.org/index.php?option=com_civicrm&view=Contributions&Itemid=484
If you aren't yet an OFCC member please join here:
https://ohioccw.org/index.php?option=com_civicrm&view=Contributions&Itemid=456
If you are an OFCC member, THANK YOU!!! Please consider renewing or upgrading your membership here:
Sincerely,
Ohioans for Concealed Carry