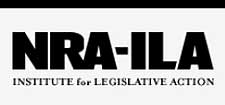 Washington, DC – -(Ammoland.com)- Last Wednesday, residents of the National Capital area were treated to the unseemly spectacle of the country's seat of government being hobbled by 7/10 of an inch of snow.
Those same locals are now bracing themselves for an incoming blizzard projected to dump at least 18 inches of snow, and perhaps considerably more, on Washington, D.C.
To some degree, the fecklessness and panic of D.C.'s officials in the face of entirely predictable winter weather illustrates the dynamic of the Obama Administration's attempt to impose national gun control on an unwilling American public. Never one to understand those who "cling to guns,"
Obama has appeared dumbfounded by the continued resistance to his designs for Australian or British-style gun control in America. Faced with disappointment, he has reacted with petulance and vindictiveness, insisting that he will act to curb gun ownership without Congress.
And while his flailing efforts in that regard do have the potential to inflict real harm, they also have an even more predictable outcome: they prompt Americans to buy guns and ammunition in droves. Thus, Obama's latest executive actions have also coincided with a blizzard of activity for America's firearm industry.
Members of that industry have been meeting this week for the National Shooting Sports Foundation's annual Shooting, Hunting, and Outdoor Trade (SHOT) Show in Las Vegas, Nevada. By all accounts, it has been a banner year for the event, with manufacturers, military and law enforcement officials, celebrities, and industry professionals all converging to celebrate the Second Amendment and to promote the businesses that make exercise of that right, as well as the peace and security of the nation, possible.
This year's show features more than 1,600 exhibitors spread out over 630,000 square feet of space at the Sands Expo Center. Businesses from all 50 states, as well 100 countries, are represented. From duck calls, to gun safes, to concealed carry handguns, to the latest in military and law enforcement gear, a staggering amount of innovation, as well as technical and manufacturing expertise, are on display. Stay tuned to NRA's websites and magazines as we bring you the latest and the greatest from these offerings.
SHOT is strictly a trade show, and is limited to the commercial sector, as opposed to the general public (who can still look forward to NRA's Annual Meeting and Exhibits this May in Louisville, KY). Nevertheless, the energy and enthusiasm on display at SHOT demonstrate that for most, the decision to work in the firearms, outdoor, or securities industries is as much a calling as a business proposition.
Indeed, attendees at the traditional SHOT Industry Day at the Range kicked off the proceedings on Monday by

firing more than half a million rounds

.
Even with the recent volatility in financial markets, gun manufactures have experienced strong gains.  According to a CNN Money article, while Apple investors failed to get into the black in 2015, S&W stocks surged over 80%, with Sturm Ruger up 70% for the year.  The same article reports those stocks have performed four times better in the past five years than the S&P 500.
While we're not here to provide financial advice, it's obvious that as the White House, Hillary Clinton, and certain other presidential hopefuls have renewed calls for gun control, the American public has been voting with their wallets in the opposite direction.
Make no mistake, however, that the Second Amendment needs more than just consumers' dollars to remain viable and robust. It takes the dedication and commitment of American voters who keep up with the news that affects their Second Amendment rights and cast their ballots accordingly.
Your NRA is at the center of that effort, and with your help, we will succeed. By investing in freedom in 2016, we can ensure dividends of liberty for ourselves and future generations.
About:
Established in 1975, the Institute for Legislative Action (ILA) is the "lobbying" arm of the National Rifle Association of America. ILA is responsible for preserving the right of all law-abiding individuals in the legislative, political, and legal arenas, to purchase, possess and use firearms for legitimate purposes as guaranteed by the Second Amendment to the U.S. Constitution. Visit: www.nra.org