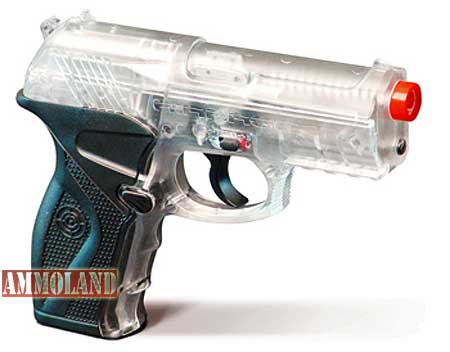 Wisconsin-(Ammoland.com)-It is rather early on the calendar, but planning has begun for the 2015 Youth Expo.
The Expo is  being held again this year at the MacKenzie Center in Poynette, WI.  It is scheduled for WED & THUR, May 20 & 21.   We will be mentoring grade school students shooting BB guns at paper targets.
Lunch, soft drinks, and water will be provided each day.  Those of you traveling long distances will be provided a double occupancy motel room if requested.  If you have a friend, club member, associate, etc. who is not a hunter education instructor or a learn to hunt mentor, and you would vouch for that person invite him/her to volunteer.  We would need their name, address, phone number and email address of the person interested in volunteering.
NEW This year:
The tent situation will be changed to a more beneficial set up, similar to the early days at Dodge Co. Fairgrounds
Parking will be required in the upper parking lots and shuttle  buses  will be used to get volunteers to the tent (Do not try to drive to the tent, you will not be allowed through) 
When you commit to volunteering we will need your shirt size so you get a shirt that fits you
Bill Wright and Marlin Spindler are working together to coordinate the range volunteers.   We will be compiling one list of names so if you get multiple emails or phone calls please bear with us.
Please email Bill or Marlin if you are interested:
Bill's email address is William.Wright@wisconsin.gov
Marlin's email address is mspindler@charter.net