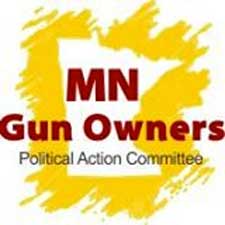 Minnesota – -(Ammoland.com)- In the most recent legislative session, one of the five pro-gun bills that was passed and signed into law simplified the reciprocity process for Minnesota Permit to Carry Holders by changing the standard by which the Minnesota Commissioner of Public Safety used to determine which states had permit to carry laws that were similar to our own.
Each year, in August, the Commissioner publishes an update outlining which state's permits will not be honored in Minnesota. The list just came out, using the new standard as passed in the most recent legislative session.
States added this year under the new standard include:
Delaware
Idaho (Enhanced permit only)
Illinois
New Jersey [in reality NJ does not issue residents permits, ever]
New Mexico
North Dakota (Enhanced permit only)
Rhode Island
South Carolina (Enhanced permit only)
South Dakota
Four states were removed from the list due to changes in their state statutes, these include:
Missouri
Texas
Wyoming
Utah
For additional details on the process involved in this review by the Minnesota Department of Public Safety – and the specific reasons why Missouri, Texas, Wyoming, and Utah permits are no longer valid in Minnesota, please see this memo from MN DPS General Counsel E. Joseph Newton.
This bill passed because of your efforts as a supporter of MNGOPAC. Thanks for all that you did to make this happen!
This is an improvement, but it's not the solution
This is a good improvement over Minnesota's previous reciprocity statute – with several new states being recognized, which should lead to additional recognitions for your Minnesota Permit to Carry. However, this isn't the long-term solution.
We don't believe that one should have to obtain a permit in order to exercise your right to keep and bear arms. Any law abiding citizen who is eligible to own a firearm should be able to carry it – without restriction, and without a permit.
Constitutional Carry is one of our legislative priorities. You'll see a renewed push for Constitutional Carry from us in the 2016 legislative session.
Yours in Liberty,
Blue-Signature—Bryan.gif
Bryan Strawser
Executive Director