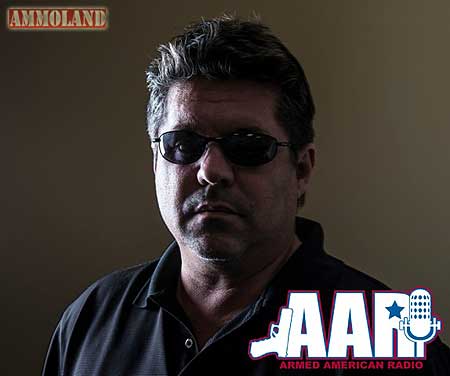 (AmmoLand.com) The nationally syndicated Armed American Radio and Armed American Radio Daily Defense shows, hosted by Mark Walters, continues the 2015 summer/fall live broadcast tour this weekend. To date, Walters has made appearances and hosted live programs in Seattle, Washington Minneapolis, Minnesota and Osseo, Minnesota. This Sunday, Mark will bring Armed American Radio's flagship Sunday program to the nation from the Crossbreed Holsters manufacturing facility in Republic, Missouri marking the tours fourth stop.  Special guests include Grover Norquist.
Host, Mark Walters said, "This is the fourth stop on this year's tour.  The Crossbreed Holsters show is a special one for me personally because of my relationship with the company and their huge support of this program.  The show comes live to the nation every week from the "Crossbreed Holster Studios" so this will be a very fun stop for me."
The AAR tour will head west in coming weeks with live broadcasts from Scottsdale, Arizona followed by the Gun Rights Policy Conference in Phoenix, Arizona, the Arizona Citizens Defense League in Tucson and a special stop in Tombstone, Arizona before heading back east to Tampa, Florida.  The popularity of the live shows across the country has invitations pouring in and pending dates will be announced in coming weeks.
About the USCCA:
The U.S. Concealed Carry Association (USCCA) is the first and largest, member-owned association designed to educate, train, and insure responsibly armed Americans. USCCA members receive access to a wealth of industry information and insurance protection through its Self-Defense SHIELD program. The USCCA also provides expert advice, product information, and the latest news centered around the concealed carry lifestyle via email, social media, Concealed Carry Magazine, and their nationally syndicated radio program Armed American Radio.