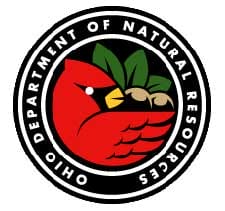 COLUMBUS, OH -(Ammoland.com)-– The 2015-2016 small game hunting seasons were proposed to the Ohio Wildlife Council on Wednesday, Jan. 14, according to the Ohio Department of Natural Resources (ODNR).
Hunting season date proposals are prepared by the ODNR Division of Wildlife and maintain many traditional opening dates. Proposals concerning Ohio's white-tailed deer hunting season will be presented at the next Ohio Wildlife Council meeting on Wednesday, Feb. 11.
ODNR Division of Wildlife Proposed Hunting Season Dates:
2015
Sept. 1 – Squirrel and dove hunting
Oct. 24-25 and Oct. 31-Nov.1 -Youth small game hunting seasons statewide
Nov. 6 – Cottontail rabbit, ring-necked pheasant and bobwhite quail
Proposed open counties for quail hunting remain the same as last season: Adams, Athens, Brown, Butler, Clermont, Clinton, Highland, Jackson, Meigs, Montgomery, Pike, Preble, Ross, Scioto, Vinton and Warren.
Nov. 10 – Fox, raccoon, skunk, opossum and weasel hunting and trapping
Oct. 12-Nov. 29 – Fall wild turkey
2016
April 18-May 15 – Spring wild turkey
April 16-17 – Youth wild turkey
The Ohio Wildlife Council is an eight-member board that approves all of the ODNR Division of Wildlife proposed rules and regulations. The council will vote on the proposed rules and season dates after considering public input.
Open houses to receive public comments about hunting, trapping and fishing regulations and wildlife issues will be held on Saturday, March 7. Open houses will be held at the ODNR Division of Wildlife District One, District Two, District Three and District Four offices, as well as the Greene County Fish and Game Association clubhouse in Xenia.
Open houses give the public an opportunity to view and discuss proposed fishing, hunting and trapping regulations with the ODNR Division of Wildlife officials. For Ohioans who are unable to attend an open house, comments will be accepted online at wildohio.gov. The online form will be available until March. Directions to the open houses can be found at wildohio.gov or by calling 800-WILDLIFE (945-3543).
A statewide hearing on all of the proposed rules will be held at the ODNR Division of Wildlife's District One office on Thursday, March 19, at 9 a.m. The office is located at 1500 Dublin Road, Columbus, Ohio 43215.
Council meetings are open to the public. Individuals who want to provide comments on a topic that is currently being considered by council are asked to preregister at least two days prior to the meeting by calling 614-265-6304. All comments are required to be three minutes or less.
ODNR ensures a balance between wise use and protection of our natural resources for the benefit of all. Visit the ODNR website at ohiodnr.gov.