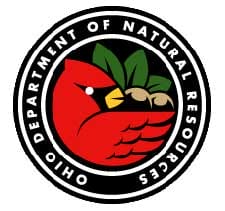 Columbus, OH-(Ammoland.com)- After receiving public input about regulations proposed to the Ohio Wildlife Council on Feb. 11, modifications were made to some of the proposed season dates for the 2015-2016 hunting regulations.
These changes were presented to the Ohio Wildlife Council at Wednesday's meeting. The council will vote on these amended proposals as well as all other fish and wildlife proposals at their next meeting, according to the Ohio Department of Natural Resources (ODNR).
The youth deer-gun season has been proposed to remain in its current time frame of the third weekend in November. Comments from stakeholders during the ODNR Division of Wildlife's open house process revealed both support and a lack of support for moving the season, as well as a range of suggestions for a new time frame and some proposals to remove the season entirely. The division plans to engage sportsmen and women over the next year prior to recommending any changes to this season.
The fall wild turkey season has been proposed to open on Oct. 10, two days earlier than the original proposal of Oct. 12.
The proposed two days of gun hunting in December are Dec. 28-29. The newly proposed dates for muzzleloader season are Jan. 9-12. Comments about these seasons as initially proposed showed that a season the day after Christmas caused conflict with family and travel plans. Further, hunters wanted additional time between the two days of gun hunting in December and muzzleloader season. The proposed Jan. 9-12 muzzleloader season gives additional time between gun and muzzleloader hunting while staying within the time frame prior to the time most bucks start dropping their antlers.
All other proposals remain unchanged from their original presentation at the Ohio Wildlife Council meeting on Feb. 11.
The ODNR Division of Wildlife remains committed to properly managing Ohio's deer populations through a combination of regulatory and programmatic changes.
The Ohio Wildlife Council will vote on proposals at its next regularly scheduled meeting on Wednesday, April 8. Visit wildohio.com for more information.
ODNR ensures a balance between wise use and protection of our natural resources for the benefit of all. Visit the ODNR website at ohiodnr.gov.