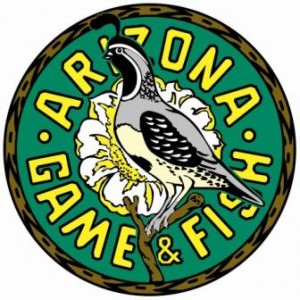 PHOENIX, AZ – -(Ammoland.com)- Paper applications for 2015 fall hunts now being accepted; online application service to be available in early to mid-May
The Arizona Game and Fish Department has posted the 2015-16 Arizona Hunting Regulations online, which opens the 2015 fall draw cycle. Hunters can now apply with a paper application for 2015 hunt permit-tags issued through the draw process for deer, fall turkey, fall javelina, bighorn sheep, fall buffalo and pheasant (the draw process for elk and pronghorn antelope took place in early April).
Paper applications can be mailed to: Arizona Game and Fish Department, Attn.: Drawing Section, P.O. Box 74020, Phoenix, AZ  85087-1052, or dropped off at any department office statewide. The online application service for the draw is expected to be available in early to mid-May.
The application deadline, whether using a paper application or the online service, is 11:59 p.m. (MST) Tuesday, June 9. Please note that this is a change from the 7 p.m. deadline of previous years. Hunters mailing a paper application should keep in mind that the department must receive it by the deadline. Postmarks don't count.
When the online service becomes available, hunters will have an incentive to use the service and apply early. Those who apply online no later than 11:59 p.m. (MST), Tuesday, June 2, will be entered into the department's drawing for a $500 gift card to Sportsman's Warehouse, courtesy of Wildlife for Tomorrow. This incentive does not apply to those using paper applications.
The printed 2015-16 Arizona Hunting Regulations booklets are expected to be available at department offices and license dealers statewide in early May.
As a reminder, applicants should thoroughly read and understand the appropriate regulations before submitting an application or before going afield.
2015-16 Arizona Hunting Regulations
For more information about the draw, visit www.azgfd.gov/draw.
2015-16 Arizona Hunt Regulations
Hunt Permit-Tag Application Form