By Andy Lightbody
New look, with some stylish new appointments. But is this enough to whet the appetites of hard-core truck fans?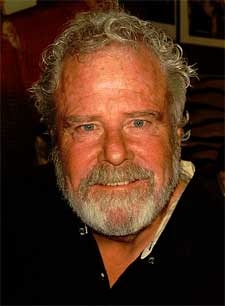 Grand Junction, Co. –-(Ammoland.com)- Go back historically and Toyota's big Tundra truck was definitely ready for some re-engineering.
Introduced back in 1999, the new Tundra for 2014 will be the third-generation for this model and features a bolder and more rugged exterior design, along with a host of interior refinements designed to make the Tundra more user-friendly and comfortable when on and off road.
Toyota also is proudly claiming that the Tundra was American-born design, and will be built at their plant in San Antonio, Texas.
When the Tundra was unveiled at the Chicago Auto Show, there was a great deal of anticipation about how far the truck would be changed. And while we wish we could tell you that the full-size Tundra was so new and was going to cause "ground shaking" throughout the very competitive truck marketplace, unfortunately that isn't the case from what we've seen thus far and with what Toyota plans to make available by September of this year.
Starting with the sheet metal, the 2014 Tundra has a new chiseled and more muscular front end look to it. The grille is taller, and has been widened. A new headlamp configuration adds to the overall "aggressive" style. In addition, the hood has been raised 1.6 inches, also for the new design.
Aero-Fin stabilizers were added along the sides of the exterior to reduce air turbulence and are said to even add to vehicle straight-line stability. All of which increases a downdraft in the back of the truck and improves the ride quality. At the rear end of the truck, a small spoiler is now integrated into the tailgate.
Many speculated that with the new exterior style designs that there would be major changes in the engine and transmission offerings as well. Even though Toyota is claiming that it has "tweaked" everything under the hood to improve both performance and mileage, it was somewhat surprising that for the new truck, there will be no turbocharged or big diesel powerplant offerings. Speculation continues that new offerings may come in 2015.
Carry over engine offerings will include a 4.0 liter V6 rated to 270 horsepower with a 5-speed automatic transmission. The mid-range offering will again be the 4.6 liter V8 that pushes out 310 horsepower. And for max performance there is once again the big 5.7 liter V8 that grunts out a full 381 horsepower. Both the V8s come with a 6-speed auto gearbox. With the 5.7 V8, the Tundra retains a maximum towing capacity right at 10,400 pounds.
All the popular body styles are going to be carried over and will come in the same body styles. Offered again will be the two-door Regular Cab, the four-door Double Cab and the four-door Crew Max. All of them are available as either a 2-wheel, or 4-wheel drive offering. Again, there was speculation and rumor of both an HD (heavy duty) and possibly even a dually version. It now appears that both those models are on the back burner until at least 2017 or at time when Toyota may unveil a completely new Tundra platform.
Overall in the mechanical department, the new truck is essentially identical to the 2013 models. It has the same chassis wheelbases, payload ratings, basic dimensions, engines, trannys, tow capacities and body style offerings.
What will likely spark a lot of interest and enthusiasm for the 2014 Tundra is the way that Toyota has gone in and built a bigger, quieter cabin with a host of redesigns and appointments. Emphasis is on ergonomics and includes locating a lot of the dashboard buttons and controls closer to the driver for an easier reach. Toyota is also offering a trailer brake for the first time, as well upgraded higher quality materials and vibration dampening front seats for a more gentle ride.
While the Tundra's interior still looks "trucky" and for the right reasons, it also feels and looks much more comfortable. Also added for the new year is a back-up camera, and a blind spot monitoring system.
While the Tundra's sheet metal facelift and new appointments for 2014 make the full-size line of Toyota trucks more eye-appealing and contemporary, the Big 3 competitors for Detroit are pushing out a lot more new models, powerplant and transmission upgrades and accessory offerings for the upcoming model year.
About:
Andy Lightbody is a TV/Video producer and host, as well as an outdoor writer/photographer. Lightbody is the former Managing Editor for Western Outdoors Magazine; Senior Editor at Petersen's Hunting Magazine and Editor of the Guns & Ammo Book Division.
He remains an avid shooter, hunter and angler, as well as a regular contributor to the Sportsman's Warehouse publication—Sportsman's News Magazine. Visit Rocky Mountain Television/Productions : www.rmtv.net