The 2014 NRA-ILA Firearms Law & The Second Amendment Symposium will be held on Saturday, October 11, 2014 at The University of Baltimore.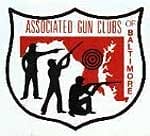 Maryland –-(Ammoland.com)- Focusing on recent developments in our nation's courts and legislatures regarding the Second Amendment, speakers at this year's event will discuss and debate current Second Amendment developments and related issues.
The symposium will feature top Second Amendment scholars and attorneys discussing topics that range from the history of the Second Amendment to current Second Amendment litigation in Maryland and across the nation, to the nuts and bolts of legal practice in both defending and advancing gun owners' civil rights.
This event promises to present a thought-provoking discussion of one of the most relevant and important freedoms in the Bill of Rights. Each registrant will receive valuable information including panelists' written materials on their respective subjects- an excellent source for future reference. For guests who are attorneys, this year's event may once again meet state requirements for continuing legal education. The event, including all materials, food and beverages, is free. Event details below:
NRA-ILA Firearms Law & The Second Amendment Symposium
Saturday, October 11, 2014
9:00 AM – 4:00 PM
University of Baltimore
Learning Commons
1415 Maryland Ave.
Baltimore, MD 21201
(Registration and continental breakfast from 9:00 a.m. – 9:30 a.m.)
*Parking will be free at the adjacent lot on campus
About:
Associated Gun Clubs of Baltimore, Inc. (AGC), located in Marriottsville, Maryland. The Associated Gun Clubs of Baltimore, Inc. was formed on July 1, 1944 when a number of World War II veterans in the Baltimore, Maryland area began looking for a place for recreational and competitive shooting. They organized with several other Baltimore area shooting clubs to form the "AGC" Visit: www.associatedgunclubs.org