By Andy Lightbody
The sportsman's cure for that "bloated SUV" feeling!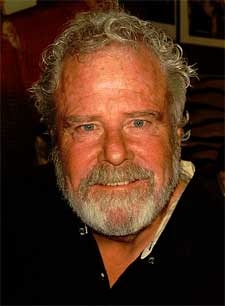 Grand Junction, Co. –-(Ammoland.com)- If you're a sportsmen with a large family, or just have a bunch of friends that you like taking with you on your outdoor adventures, choices in the vehicle market are sometimes pretty limited.
For a group of seven adults or lots of cargo it used to be a traditional full size SUV, a mini van, or cargo van.
Unless of course you just wanted to pile your friends and all the gear in the back end of your pickup truck! For which you're likely to not be my top-choice-outdoor buddy for our next excursion.
Enter the Mazda CX-9 that is officially classified as a full-size crossover SUV. From the outside and with some minor sheet metal face-lifting the vehicle really does not look that big or imposing. Here is where looks are deceiving, for the CX-9 can carry up to 7 grown adults in pretty good comfort. The rear passenger doors open up to a combination bench/bucket seat that will accommodate three passengers and offers up almost 40 inches of legroom, with seats that slide and tilt for riding comfort.
Behind that is the third row of seating to accommodate two more adult-size passengers, with just over 32 inches of legroom. For the first time in ages, I honestly felt that I didn't have to be an escape artist/contortionist to get in and out of that rear seating area. All the seats in both the 2nd and 3rd row are well proportioned, well padded and designed for REAL people.
Not just for the kids or a mother-in-law that you've never really cared for anyway…
As an added feature, each of the seating areas has their own air conditioning/heating control systems. That's a nice touch for folks in the back that want to control their own climate destiny…
Versatility doesn't just end there. When you are transporting the entire shooting team, and its time to load up all the gear, the CX-9 allows that 3rd seating row to fold forward, lay flat and gives you over 48 cubic feet of cargo room. Drop the 2nd row of passenger seating and you now have a cavernous total of over 100 cubic feet. Big enough to accommodate bunches of long gun cases, giant tackle boxes, camping gear and even gargantuan ice chests.
For the driver and the front passenger, the windshield and dashboard area/layout makes you feel like you are in command of a jumbo jet.
I'm not sure how Mazda did it, but you're guaranteed not to feel like you've be "squeezed in."
All the controls are laid out well, with easy access to everything from the satellite radio system, to the built-in navigation/back up camera screen. In addition, most of the major control features also can be accessed directly from the steering wheel buttons. If you opt for the giant moon roof that stretches almost 3/4s the length of the vehicle, you get a real open and airy riding experience. Like I said earlier, the overall design will make you feel like you're in a large cockpit and are definitely the pilot-in-command.
Offered as both a front-wheel drive and AWD model, the All-Wheel-Drive version is the top-choice for sportsmen who often travel off the beaten path. A simple, click of the switch on the dashboard will instantly transform the CX-9 from a well-mannered street vehicle into a traction-delivering SUV that can handle the sand, gravel, mud, snow and other "less than ideal" driving conditions. Under the hood, there's a 3.7 liter V6 that pushes out 273 horsepower and it's mated to a smooth 6-speed auto transmission that also allows the driver to do manual shifting. Another nice feature when traveling off-road.
On the downside, the CX-9 has a city/highway mileage rating of 16/22 mpg. Not the top in its class, but considering the vehicle's size, carrying capacity and a curb weight of nearly 4600 pounds, we still averaged a combined 18 mpg.
Styling, solid performance and large passenger carrying or cargo options make the CX-9 a great choice in the full-size SUV marketplace. It's got the "zoom zoom" features in a vehicle that definitely doesn't scream Soccer Mom and diapers!
Instead it says take me on your next outdoor adventure.
About:
Andy Lightbody is a TV/Video producer and host, as well as an outdoor writer/photographer. Lightbody is the former Managing Editor for Western Outdoors Magazine; Senior Editor at Petersen's Hunting Magazine and Editor of the Guns & Ammo Book Division.
He remains an avid shooter, hunter and angler, as well as a regular contributor to the Sportsman's Warehouse publication—Sportsman's News Magazine. Visit Rocky Mountain Television/Productions : www.rmtv.net