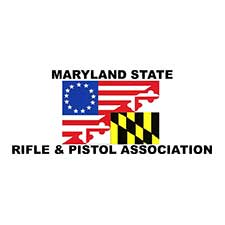 Maryland –-(Ammoland.com)-  Some recent history:
Last year during the 2013 General Assembly session, many of you may recall that most of the gun rights supporters present at the rallies, at the senate and house committee hearings, and in the senate and house galleries for the floor debates were wearing stickers that said "2014" as a reminder to all those delegates and senators that they should be aware that there could be adverse consequences to their votes in the senate and house chambers.
An implied threat? How about more like a promise!
As we are all aware, there were enough votes in the senate and the house to shoot down most of the pro-gun amendments to SB281, to invoke cloture and cut off any further floor debate, and to vote for SB281…now known as the Firearms Safety Act of 2013 which all Maryland gun owners have to live with.
It seems that many legislators chose to disregard the potential for adverse consequences for their actions. Well, they say paybacks are hell. Casper R. Taylor, Jr. learned in 2003 what paybacks are like. It's time to educate and remind others in the legislature and make good on our promise!
The Primary election for 2014 takes place on Tuesday, June 24th, 2014. Early voting is held June 12th through June 19th 2014. Here is a link (https://mdpetitions.com/legislators ) to the list of all Maryland Senators and Delegates by district and showing how they voted on SB281 in 2013 and whether they can be considered a supporter of Second Amendment rights.
Your vote can have consequences, too. Here's another similar link from Maryland… we will not forget (https://www.mdwontforget.com/)
Some gun owners have asked what to do if their delegate or senator voted in for SB281 but their opponent(s) in the primary are even more anti-gun than the incumbent. Well, one strategy suggests that one could vote for the anti-gun opponent on the theory that although they may both be anti-gun you must send a message to the incumbent who voted for more gun control that they…can…be… voted…out…of…office! And that message just might also be heard by the anti-gun challenger who does get elected. And for those who are represented by incumbents who support gun owners, read the paragraph below.
While trying really hard to make this a Second Amendment oriented message and not a partisan message, just remember that those who voted for SB281 and against your interests as a gun owner were all Democrats. And while there were many Democrats who voted against SB281 and for your gun rights, there just weren't enough of them that felt they could stand up to Governor O'Malley, Senate President Miller, and Speaker of the House Busch and the consequences they promised for a vote against SB281. But we do heartily thank and support (as in vote for among other ways) those who supported us and our interests as gun owners!
So, if you're not registered as a Democrat (or DINO) by now (https://www.freestatedinos.com/) you can't vote against them in the primary (your best shot) and will have to wait until the general election in November. It's too late now to switch your party affiliation, but you might want to keep it in mind for next year. According to the State Board of Elections, the deadline to change your party affiliation was June 3, 2014 for the Gubernatorial Primary Election on June 24th and October 14, 2014 for the Gubernatorial General Election in November.
VOTE! VOTE! VOTE!
If you don't vote, you can't complain about what you get.
About:
The Maryland State Rifle and Pistol Association (MSRPA) is the flagship Gun Rights organization in and for the State of Maryland. The Association offers both individual and club memberships. Support of the shooting disciplines and legislative activities is primarily through a systems of committees. All participants are volunteers.
In the face of a near tidal wave of citizen disarmament occurring in Maryland, the MSRPA has played a critical part in drawing the line and standing firm for Gun Rights. Without this resistance, things would have been much worse and been so much sooner. Now the objective is to continue to develop new activists with numerous individual skills who will help us bring Maryland into line with the rest of the states which have made strong gains in protecting the Right to Keep and Bear Arms. Visit: www.msrpa.org