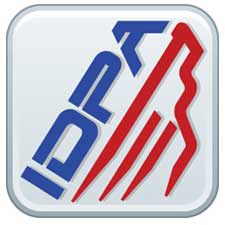 BERRYVILLE, Ark. –-(Ammoland.com)- As IDPA Costa Rica prepares for the 2014 Costa Rican National Championship in April, match officials are not only rolling out the red carpet for U.S. competitors but for U.S. certified Safety Officers as well.
"With shooters from 10 nations coming to compete, including from the United States and the U.S. Territory of Puerto Rico, we see the Costa Rica Nationals becoming one of the key international championships on the annual IDPA schedule," said Match Director Rodrigo Carvajal.

"Many of our competitors will have shot major matches in the U.S. and are very familiar with the top SOs in America. That is why we are reaching out to them to help us make the 2014 Costa Rica National Championship one of the top events of the upcoming IDPA season."
IDPA Safety Officers from America that are interested in competing in and officiating the Costa Rica Nationals are invited to contact Match Director Rodrigo Carvajal at rodrigo@asotipra.com for complete registration and match details.
The 2014 championship, which will take place April 10-12 in San Jose, Costa Rica, will be hosted at Rancho Arizona and is expected to draw top shooters from Costa Rica, Mexico, Puerto Rico, Guatemala, Honduras, Panama, Venezuela, Chile, Argentina, Austria and the United States.
The championship will feature 12 stages, shot in a one-day format, and a round count of approximately 165 rounds. Safety Officers and staff will compete on Thursday, April 10. Online registration is now open but will close March 11, 2014.
Shooters interested in competing in the 2014 Costa Rican IDPA National Championship should contact Carvajal or visit IDPACostaRica.com for more information. Regular match updates will also be available on IDPA Costa Rica's Facebook page.
For more information on IDPA, or to join the more than 23,000 members competing each week, visit www.IDPA.com.
You can further connect with the IDPA community through IDPA's social media, such as @OfficialIDPA on Twitter and ShootIDPA on Facebook, Instagram, Pinterest and Tumblr, or check for regular news and updates on the organization's DOWN ZERO Blog.