Shooters Came from Across the Country to Compete for Regional Titles.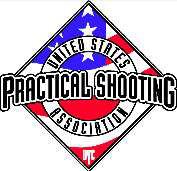 Benton City, WA – The United States Practical Shooting Association (USPSA) held the 2014 Area 1 Handgun Championships sponsored by Blade-Tech in Benton City, Washington this past Wednesday through Sunday.
Hosted at the Rattlesnake Mountain Shooting Facility, shooters faced 12 snake themed pistol stages requiring over 300 total rounds to complete. More than 330 of the nation's best pistol shooters participated vying for regional titles in USPSA's Open, Limited, Limited 10, Production, Revolver and Single Stack divisions.
Para USA shooter Travis Tomasie and the Army Marksmanship Unit's Matthew Sweeny battled for the top spot in Limited division each taking multiple stage wins. In the end Tomasie edged out Sweeny by only about 18 match points.
"It was a great match and a lot of fun" said Tomasie. "Matt is such a tough competitor and he really forced me to put it all on the line to come away with the win" he continued.
The Open division was a different story with 6 competitors each taking at least one stage win.  In the end Nick Helterline emerged over Eddie Garcia for the Open Title.
In Production division, Cody Mckenna pulled away to win the Production title with Chuck Anderson in second place. Other champions included Michael Poggie taking the Revolver title and David Willecke taking the Single Stack title.
"We were really excited to be able to bring the Area 1 Championship to Washington" said Randy Bayuk, Area 1 Championship Match Director. "A lot of hard work from our volunteers and the wonderful sponsors went in to make this one of the best matches I've ever been a part of!" he continued.
USPSA matches often involve the opportunity to shoot while moving as well as shoot at reactive targets that are not common in any other shooting discipline. Matches are run by the local match directors in their respective clubs. New members are always welcomed and introduced to the sport in a safe and fun way. To find a local USPSA affiliated club visit www.uspsa.org and click on "Find Clubs". To become a member of USPSA visit www.uspsa.org and click on "Join USPSA".
About The United States Practical Shooting Association
The United States Practical Shooting Association is a non-profit membership association and the national governing body for the sport of Practical Shooting in America. USPSA has over 25,000 members and nearly 400 affiliated clubs which host weekly matches throughout the country providing recreational shooters with the opportunity to test and refine their shooting skills in a safe, competitive environment. USPSA is also the U.S. Region of the International Practical Shooting Confederation (IPSC), which is comprised of approximately 67 nations. For more information, visit www.uspsa.org.