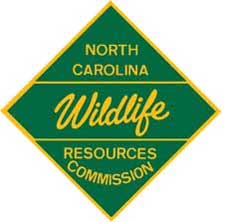 Raleigh, NC -(Ammoland.com)- The N.C. Wildlife Resources Commission has set season dates, bag limits and applicable regulations for the 2014-15 waterfowl and extended falconry seasons.
Beginning Sept. 1, hunters can apply for permit waterfowl hunts online, by visiting a wildlife service agent or by calling 888-248-6834, Monday through Friday, 8 a.m. – 5 p.m. Application deadline for the majority of waterfowl permit hunts is Oct. 1. Information on all late-season waterfowl permit hunting opportunities, including locations, dates and quotas, will be available on the agency's website Sept. 1.
The following are the 2014-15 bag limits, shooting hours and season dates for waterfowl seasons occurring after Sept. 30. Possession limits are three times the daily bag unless otherwise noted.
Bag Limits:
Conventional duck bag: 6 ducks including no more than 4 scoters, 4 mallards with no more than 2 hen mallards, 3 wood ducks, 2 scaup, 2 redheads, 2 pintails, 1 canvasback, 1 black or mottled duck (season closed until Nov. 22), and 1 fulvous whistling duck. The season on harlequin ducks is closed.
Coots and mergansers: 15 coots and 5 mergansers (2 hooded mergansers).
Light Geese: 25 light geese (includes snow, blue and Ross' geese), no possession limit.
Dark Geese (includes Canada geese and white-fronted geese): 5 in the Resident Hunt Zone, 5 in the Southern James Bay Hunt Zone, and 1 in the Northeast Hunt Zone.
Sea Ducks (includes scoters, eiders and long-tailed ducks): 7 sea ducks in special sea duck area only. In other areas, sea ducks are part of the regular duck bag limit; no more than 4 scoters a day may be taken in either the special sea duck season or the regular duck season.
Atlantic Brant: 2 birds daily.
Tundra Swan: 1 per season (with valid permit).
Shooting Hours: One-half hour before sunrise to sunset.
Season Dates
1. Ducks, Mergansers and Coots
October 1-4, November 8 – November 29 and December 13 – January 24 (Black and mottled ducks closed until Nov. 22)
2. Sea Ducks (In special sea duck area only)
3. Dark Geese (Includes Canada geese and white-fronted geese) To view a map of the goose hunt zones, refer to the Regulations Digest
Resident Population Hunt Zone: Oct. 1 – Oct. 11, Nov. 8 – Nov. 29 and Dec. 13 – Feb. 7
Southern James Bay Hunt Zone (Gaddy Goose refuge closed after Sept. 30): Oct. 1 – Oct. 28 and Nov. 8 – Dec. 31.
Northeast Hunt Zone: Jan. 9 – Jan. 24 (By permit only)
4. Light Geese (Includes snow and blue geese, and Ross' geese)
October 15 – October 18 and
November 8 – March 7
Electronic calls and unplugged guns are allowed from February 9 – March 7
5. Brant
6. Tundra Swan
November 8 – January 31
(1 per season by permit only – 5,000 will be issued.)
7. Youth Waterfowl Days (Includes ducks, geese, brant, mergansers, coots and tundra swans.) The youth must have a valid permit to hunt tundra swans and Canada geese (NE Hunt Zone only).
January 31 and February 7
Youth must be 15 years of age or younger and accompanied by a properly licensed adult. The adult cannot duck hunt but may participate in other seasons that are open on youth waterfowl days.
Extended falconry seasons for the webless species were approved by the Wildlife Commission in July. Extended falconry seasons and bag limits for migratory game birds are:
Falconers may also hunt during the applicable gun seasons. Daily bag and possession limits of 3 and 9, respectively, also apply while hunting during the gun season.
Falconry hours for all species are one-half hour before sunrise until sunset.
Falconry is not allowed on Sunday.
Daily bag and possession limits are for all species singly or in the aggregate. For example, if the applicable season(s) are open, a daily bag may consist of 3 doves or 1 dove, 1 duck and 1 woodcock for a total of 3 migratory game birds.
All hunters must follow applicable licensing requirements and hunting regulations. It is an individual hunter's responsibility to know the area being hunted. Don't hunt over baited fields. According to state regulations, the placing, exposing, depositing, distributing or scattering of salt, grain or other feed that could serve as a lure for migratory game can constitute a baited area. Because birds often return to a feeding area even after the food source is exhausted, hunting within 10 days after complete disappearance of feed from a baited area is illegal.
For more information on general waterfowl and migratory game bird hunting, Hunting Heritage Apprentice Permits and the Hunter Education Program, go to NCWildlife.
About the North Carolina Wildlife Resources Commission (NCWRC)
Since 1947, the N.C. Wildlife Resources Commission has been dedicated to the conservation and sustainability of the state's fish and wildlife resources through research, scientific management, wise use, and public input. The Commission is the state regulatory agency responsible for the enforcement of fishing, hunting, trapping and boating laws and provides programs and opportunities for wildlife-related educational, recreational and sporting activities.